Bangkok, Thailand's capital city and most important place, is one of Southeast Asia's most prominent and contemporary cities due to its expanding economic growth and tremendous recognition as an international destination for tourists.
Situated on the shores of Thailand's main river, the Chao Phraya, the city depended on a vast network of waterways – Khlong in Thai – for transportation during the 16th and 19th centuries, earning it the moniker "Venice of the East."
Bangkok boasts spectacular temples, real canals, diverse food, bustling markets, aesthetic delights, and dynamic nightlife. As a result, it is frequently ranked as the top tourist attraction, with the highest number of international tourists. Moreover, Bangkok is regarded as the Southeast Asian world's entry point.
Despite its noisy and chaotic appearance, the city has a lot to offer, spanning skyscrapers with sky bars to innumerable temples. This metropolis is a must-see and an unforgettable experience no matter when you travel. Additionally, there are numerous popular areas to visit and plenty of traditional, world-class cuisines to savour.
Boat excursions and buying in Bangkok are some things that add to your Bangkok Trip. Further, Thai Spas are something not to miss out on.
So, whatever your reason for visiting, this is a place that offers love, excitement, and family fun.
The currency of Bangkok, the Thai Baht, originated from traditional mass units. One Thai Baht is equal to Rs 2.30878 Indian rupee. So, that's the reason why the Bangkok trip is quite affordable!
If you want to enjoy Bangkok's culture, tradition, beautiful places, foods, and nightlife, this Bangkok travel guide will help you. You can find out the best time to visit Bangkok, things to do, currency exchanges, and a lot more.
Bangkok: What to Pack
If you're arranging a Bangkok trip, what should you pack? Here is a list of essentials to help you make the most of your visit:
First and foremost, pack your passport and other travel documents.
When preparing for your trip to Thailand, remember that Bangkok is warm and muggy all year. As a result, light cotton apparel is advised throughout the year.
However, if you're going to the temples in Bangkok, make sure you're dressed modestly. It's usually a good idea to keep a sarong in your backpack so that you can conveniently conceal your legs or shoulders.
Always carry sunscreen and repellents for insects. Further, never leave your Bangkok hotel without umbrellas.
In Bangkok, pick-pocketing is a widespread petty crime. Take care to safeguard all of your valuables and essential documents. This is when a money belt comes in handy. So this becomes an important Bangkok Travel Tip.
You'll need to keep hydrated in Bangkok because of the humidity and heat. Carry your refillable bottles instead of constantly buying water bottles to save mother earth.
Have a portable charger power bank in your travel kit. This is a valuable Bangkok Travel Tips.
The pandemic still isn't over. So make sure you carry face masks, sanitisers, and shield masks, and take proper COVID-19 preventive measures.
Bangkok: Best Time To Visit
Your Bangkok tour is more beautiful if you choose the perfect time to visit this city. The climate and the weather of this city give you pleasant chances to enjoy your trip.
Additionally, you can follow the below Bangkok travel tips to make your holiday one of the best. So, let's learn some different times to visit Bangkok below.
December to February These cold months are a great time to explore each corner of Bangkok happily. With low temperatures, you can enjoy the journey of each tourist destination. During these months, the city's temperature falls to 20 degrees Celsius at night. Besides this, many fairs also occur in these months.
Chinese New Year in January and Makha Bucha in February are unique festivals in Bangkok. Moreover, you can comfortably enjoy Bangkok trips in these cold months.
March to May
The hottest months in Bangkok are March to May. In these times, the humidity of this city is very unbearable. But the unique festival of Thai New Year is celebrated by the Bangkok people during these months.
Further, this is an excellent time to explore the beaches in Bangkok. You can enjoy a vast number of unique views these days. Most people feel very uncomfortable in the daytime when the temperature is high. But the beaches of Bangkok provide many water sports and games to tourists these days.
June to November
In these months the rain bouts make the city very cool. Due to the rain outside, you can visit the shopping malls and restaurants at this time. People feel very comfortable visiting each modern architecture of Bangkok to get a fantastic experience.
Moreover, the taste of Thai food makes the trip more beautiful. You also visit aquarium places, temples, and traditional places of Bangkok from June to November. Festivals like an international festival of dance and song and the moon festival in September attract tourists most.
Where to Exchange Currency in Bangkok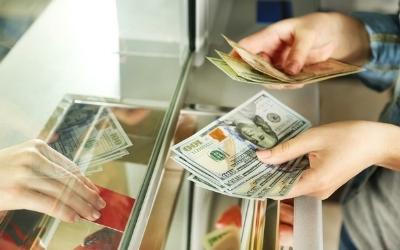 The city of Bangkok is filled with different currency exchanges. All these currency exchanges are licensed, and you can easily convert your money into Thai Baht.
Some popular currency exchanges are super-rich Thailand, super-rich 1965, and Vasu exchanges. Besides this, you can also find many other certified and licensed currency exchanges on the streets of Bangkok. However, the rate of currency varies at different branches and chains.
Therefore you get a better rate for your currency at independent money changers. One of the essential things of the Bangkok currency exchange is you get more money in these exchanges rather than in your country.
Moreover, you will find big and small currency exchanges in Bangkok. One Indian currency is equal to 0. 432243 THB. So the Bangkok trip for an Indian is affordable.
You can see this city's beautiful sites and festivals at a reasonable cost. Besides this, you can find many exchanges near malls, temples, and other tourist places in Bangkok.
Further, it is mandatory to carry a passport to convert your money into Bangkok currency at currency exchanges legally. Also, the Bangkok tour cost is very affordable for Indian tourists.
Bangkok: 6 Best Places To Visit
1. Grand Palace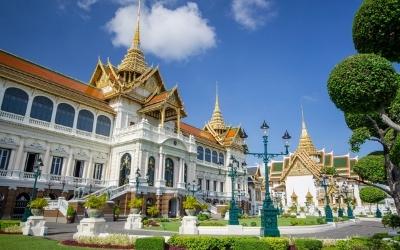 The famed Grand Palace, situated in the city's centre, is among Bangkok's most famous attractions and places to visit. Moreover, your Thailand trip would be incomplete without it.
Further, this historic residence of Rattanakosin Kingdom King Rama holds regal rituals and enlightening tours for all types of travellers. Hence it makes it one of the most fantastic Bangkok tourist attractions.
You can visit the place between 8:30 a.m. to 3:30 p.m.
2. Lumphini Park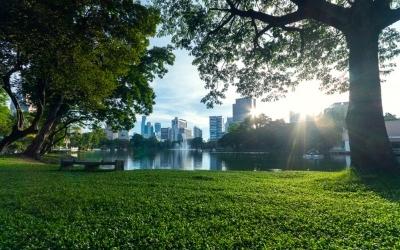 This park is excellent for relaxing in the calm, fresh air and shade of nature. It is ideal for travellers of all ages since it is home to various plant and animal life and rejuvenating activities.
This includes rowing, paddling, and more. So, if you're in Bangkok for a family vacation, a single adventure, or a romantic retreat, Lumphini Park is a must-see on your Bangkok tour.
Visit hours are 5:00 a.m. to 9:00 p.m.
3. Chatuchak Weekend Market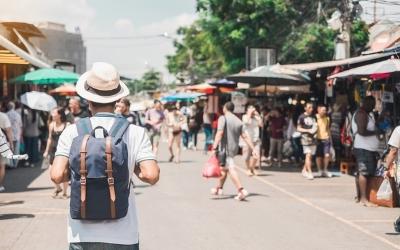 Chatuchak Weekend Market has established itself as a must-see destination for travellers. Any experienced shopper will be driven to their knees by its massive size and numerous goods collections.
So, if you have a weekend on your Bangkok trip, consider visiting this. You will enjoy yourself.
The market is situated in Phahonyothin, Bangkok. The place is available from Saturday to Sunday – 9:00 a.m. to 6:00 p.m.
4. Wat Pho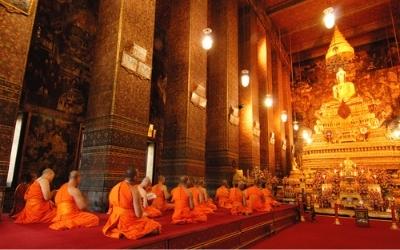 The Wat Pho, which houses the city's largest reclining Buddha, is a must-see for anybody visiting Bangkok. Thailand's first public teaching centre houses its greatest assortment of Buddha images.
Wat Pho is an 8-hectare complex with various tourist attractions, including Th Chetuphon and monastic buildings.
The temple site also serves as the centre for traditional Thai medicine, Thai massage, and other traditional Thai medicine instruction forms. It is a popular place to visit in Bangkok.
5. Sea Life Bangkok Ocean World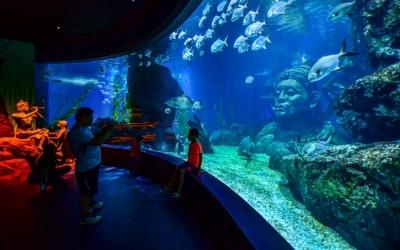 Southeast Asia's most giant aquarium, Siam Ocean World Aquarium, is a popular place to visit Bangkok. This massive underground structure is home to over 400 kinds of fish, crabs, and penguins.
You can visit the place between 10 a.m. to 9 p.m., Monday – Sunday.
6. Madame Tussauds, Bangkok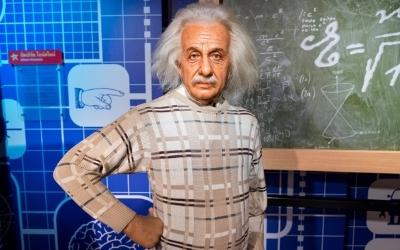 Come up close with world-famous personalities from sports, television, movies, music, and much more. The lifelike wax figures here will astound you with their meticulous detailing.
You may snap photos and selfies with the statues at all of the stands. Some booths also allow visitors to dress up and pose for pictures to create a realistic scene.
You can visit the place between 10:00 a.m. – 8:00 p.m; from Monday to Sunday.
Bangkok: Best Things To Do
Shopping in The Floating Market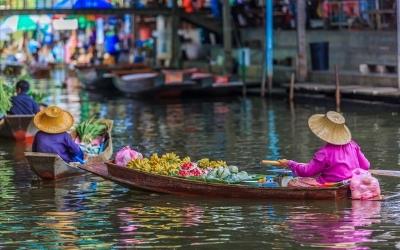 Buying in Bangkok's floating markets is a must-do experience. These antique floating markets on rafts offer a glimpse into the local way of life. The boats are piled high with various purchase items.
Get Oriental Spa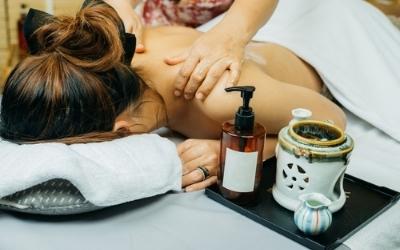 The best thing to do in Bangkok has an Oriental Spa. Oriental Spa is regarded as among the world's best spas. So, it must be on your list, particularly for couples.
Furthermore, the serene ambience and expert Thai staff make it simple to relax and rejuvenate with your companion. So go ahead and pamper yourself in a session.
Boat Trip To Koh Kret Island
Koh Kret Island is a beautiful and unique place to visit in Thailand. The small island is located in the Chao Phraya River, and takes a boat from Bangkok to reach.
Also, the island is a popular day-trip destination for Bangkok residents and visitors, and many boat tours are available from the city. It's good if you visit the island at weekends.
Pattaya Beach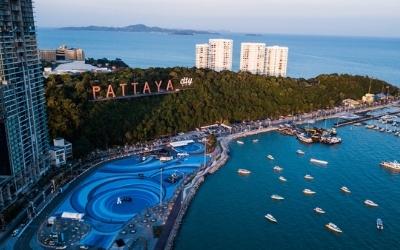 Pattaya Beach is a world-famous tourist spot in Thailand. Spectacular landscapes, crystal-clear waves, and vibrant nightlife characterize the beach. Moreover, several people visit Pattaya to enjoy the sun and surf and the bars and clubs. Further, you can engage yourself in several water sports.
Enjoying Bangkok's View From Sky Bars
Bangkok is one of the most vibrant and exotic cities in the world. Bangkok tour is incomplete without spending time at one of the city's many sky bars. These rooftop bars offer stunning cityscape views and provide a unique vantage point to enjoy Bangkok's lively atmosphere.
Walk Across Chinatown
Bangkok's Chinatown is a great place to explore the city's cultural heritage. The neighbourhood is home to some of the best street food in Bangkok, and it's a great place to buy souvenirs.
There are also several temples in Chinatown, including the impressive Wat Traimit temple, which is home to a 5-ton golden Buddha statue.
Bangkok: 5 Must Visit Beaches
Thailand is well-known for its beaches, and Bangkok is no exception. While the city's main beaches are located on the outskirts, plenty of smaller, less crowded beaches in the city centre are worth visiting. Here are some of the best beaches in Bangkok:
1. Hua Hin beach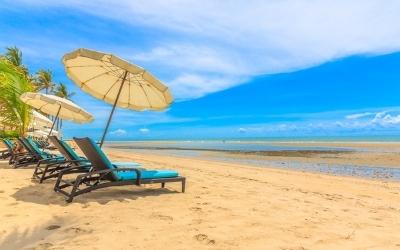 Hua Hin beach is a beautiful, long stretch of sand on the Gulf of Thailand. The water looks transparent, and the temperature is ideal for swimming. The beach is lined with palm trees and plenty of places to eat and drink. It's a great place to relax and take in the stunning views.
2. Pattaya Beach
Pattaya Beach is known for its stunning coastline, sun, sand, and clear sea, but it is also a shopping and nightlife heaven. Water sports fans can participate in various activities for an entertaining adventure. This place comes alive at night, and if you want to experience the true Pattaya, this is among the beaches in Bangkok.
3. Sai Kaew Beach
The Sai Kaew Beach is situated in Thailand's Trat region. Moreover, Sai Kaew Beach is a popular tourist destination and is often crowded with people. Additionally, you can enjoy exotic foods at a low cost.
4. Phrachan Beach
Travellers go to Phrachan Beach, one of Bangkok's most well-kept and tranquil beaches. Because no water activities are allowed on this shore, it is great for swimming.
If you're looking for some sun and tranquillity, Phrachan Beach is the place to go.
5. Cha-Am Beach
Cha-Am Beach, blessed with a lovely shoreline, is a beautiful beach free of all kinds of bustling activities on the beach, ensuring that it is always serene and clean. It is regarded as one of Bangkok's safest beachfront for children. The children may enjoy without concern for heavy waves or dangerous beach sports.
Bangkok Nightlife
This Bangkok travel guide will help unfold the night beauties of Bangkok city. The fun elements at night blow the mind of each age group. Here you can visit the local markets, beautiful cuisine, and lighted night city of Bangkok in your tour. Let's learn the things to do in Bangkok nightlife below.
Explore the Foods of Chang Chui Plane Night Market
With lots of night views of Bangkok, the Chang Chui Plane night market is different. This fantastic restaurant offers delicious food on a military flight.
The inside view of the beautiful Restaurant makes your dinner more delightful. Besides this, this plane's Thai dishes will give you an authentic Thai taste.
180° Sky Lounge at Grand Swiss Hotel Bangkok
During your Bangkok tour, you must visit this Restaurant. You will enjoy the tasty Thai dishes along with 80 western dishes. However, you can enjoy the night bar of this Restaurant at the sky lounge. This is the best place to chill out with your friends. The mocktails and tasty dishes of the site make your tour more beautiful.
The Mall Culture of Bangkok at Night
The most beautiful attraction of Bangkok at night is the lighted malls. Bangkok's malls give you a fantastic experience with many shops and stalls. During your trip, you must visit these malls in Bangkok where you can buy many beautiful home décor items, dresses, and other gifts.
Besides this here you also explore many restaurants which offer tasty foods. One of the best malls located at the bank of the Chao Phraya River is Asiatique. Vast numbers of the crowd gathered here to enjoy the shopping at night. With 1500 boutiques and 40 restaurants, this place provides exemplary service to visitors.
The charming and fashionable fronts of each shop make your trip more enjoyable.
Night Parties of Bangkok
The nightclubs of Bangkok are good places to hang out with friends. All the nights in Bangkok cannot be complete without a party. So you will enjoy the club parties at night in Bangkok.
Music, dance, and cocktails are a good combination for each Bangkok night party. Here you can spend the whole night with your friend to relax from any tension.
Cruise Ship Views of Chao Phraya River at Night
Villages, malls, temples, and luxurious hotels surrounded the Chao Phraya River. The night views of this river give you a fantastic experience during your Bangkok trip.
However, you will visit the lighted site of this city and get peace and relaxation. Therefore you must join a cruise ship to see the unseen night beautification of this river.
Many people say that the Chao Phraya River is the King of the river so that you can enjoy the cultures and values of Bangkok on these cruise ships at night.
What To Eat in Bangkok?
With the wide variety of Thai foods, Bangkok welcomes tourists every year. You will enjoy the taste of authentic Thai street foods at each market in Bangkok. The nutrition of Bangkok has a unique taste which gives a delicious flavour. Some mouth-watering and memorable Thai street foods and restaurants are described below.
Papaya Salad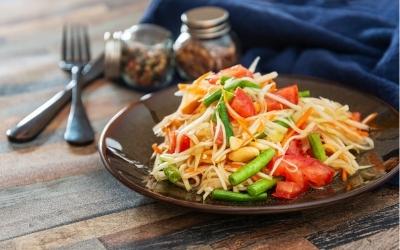 The famous Papaya salad of Bangkok has a fantastic taste. This salad is a mixture of green Papaya, garlic, fish sauce, sugar, lime juice, and tamarind juice. The sweet and tangy flavour of this Thai dish pleasures your heart.
2. Thai Style Fried Noodles
The actual name of this dish in Bangkok is Pad Thai. This is another popular Thai dish in Bangkok. Each ingredient of this dish provides authentic Thai flavour to you. During your trip, you must try this Thai dish and enjoy its taste.
3. Chicken Coconut Soup
Another creamy and delicious street food of Bangkok is chicken coconut soup. The delightful taste of this dish melts your heart. The chicken in coconut milk with lemongrass and ginger makes the dish another level.
4. Mango with Sticky Rice
You get authentic sweet Thai flavour from this dish. The rice is prepared slowly with coconut milk, sugar, and salt then ripe mangos are sliced all over the sticky rice. You will enjoy this dish during your trip.
Some famous Restaurants
1. Le Du Restaurant
This Restaurant provides you with good hospitality with impressive collections of Thai foods. You will enjoy the tasty Thai dishes with beautiful interiors.
2. Bunker
Another restaurant in Bangkok that provides various cuisines is "Bunker". This Restaurant's fashionable and fabulous space makes your Bangkok trip more beautiful. Here you also get different Thai foods.
3. Sühring Restaurant
This high-profile Restaurant will deliver you unique Thai dishes. With high-rated Chefs, this Restaurant prepares authentic Thai foods. However, the fantastic service of this Restaurant gives you a tremendous experience.
How to Commute in Bangkok
Moreover, you can explore different tourist places in Bangkok using various modes of transport. Here are some transport mediums described for places to visit Bangkok.
1. Bangkok Skytrain (BTS)
The local sky trains of Bangkok provide outstanding service to people. You can enjoy the BTS journey of Bangkok to visit various tourist places. Moreover, you get a comfortable journey of just 15 Baht to 42 baht according to your journey length.
2. Bangkok MRT (Undergoes Trains)
With 18 stations, the MRT (undergoes trains) of Bangkok covers the city. The MRT journey cost is 15 baht to 40 baht according to your distance. You can cover the entire tourist destination by this local transport of the city.
3. Bangkok BRT (BUS)
According to the routes, Bangkok's buses also help you reach your destination. The fare per journey of a bus starts from 12 baht to 20 baht.
Bangkok Tour Budget
The Bangkok trip makes your holiday more beautiful. You can get lots of things to do in Bangkok. By staying in this city, you will enjoy your holiday.
You can select luxurious hotels or cheap hotels according to your tour budget. The food and the restaurants of this city make your trip more delightful.
Moreover, you spend very little money to enjoy a good quality holiday trip in Bangkok. The local transport will help you to save the travel and tour costs.
Overall it is a great international trip for Indians who want to maintain their budget. Further, this city's night views, malls, restaurants, and cruise ships make the holiday trip more enjoyable and relaxing.
So, book your Bangkok Tour with Roaming Routes at exciting deals and offers.