Choosing a holiday cruise assures you that your vacation is going to be the most special; being on a cruise is not a common experience, it is a lifelong experience that everyone wants to live, and as an Indian, you can live it with a Singapore cruise tour. There is a very lively opportunity that you can redeem with Roaming Routes Singapore cruise packages. Check the Singapore cruise price and other details and book the package now.

There is no doubt that Singapore is one of the most sought-after tourist destinations but knocking on the gates of Singapore by cruise doubles your excitement. Singapore boasts a lavish culture with many recreational activities that attract foreign tourists.
So when you are determined to travel from India to Singapore on a cruise, that's why to add to your knowledge about Singapore cruise, we have brought this Singapore cruise guide which will make you aware of all the activities before and after boarding the cruise.
Things To Know Before Booking Singapore Cruise
The Singapore cruise offers people an incredible journey from India to Singapore. The luxurious cabins, beautiful lounges, Pool, disco, and spa can make your holiday more lavish. The Singapore cruise ship's unique service will offer you both day and night cruises.
Additionally, you can arrange a surprise for your loved one during your cruise journey. However, to meet your expectations at an affordable price, you can make a beautiful holiday plan for Singapore on a Singapore cruise ship. But it is essential to note some crucial things before planning the cruise holiday.
1. How Many Days Will It Take?
The number of days it will take to tour Singapore from India by cruise depends on your place of origin. You can book cruises to Singapore mainly from three Indian cities Mumbai, Kolkata, and Chennai.

After determining the city, you have to choose a travel plan; some travel plans have more stops, then some go straight from the origin to the destination, so if you choose a travel plan with more stoppages, then your travel period may be 1 to 2 days more. Is.
It usually takes you 12 days for a Mumbai to Singapore cruise tour, which includes stops at Sri Lanka and Phuket
2. What Will You Get on Cruise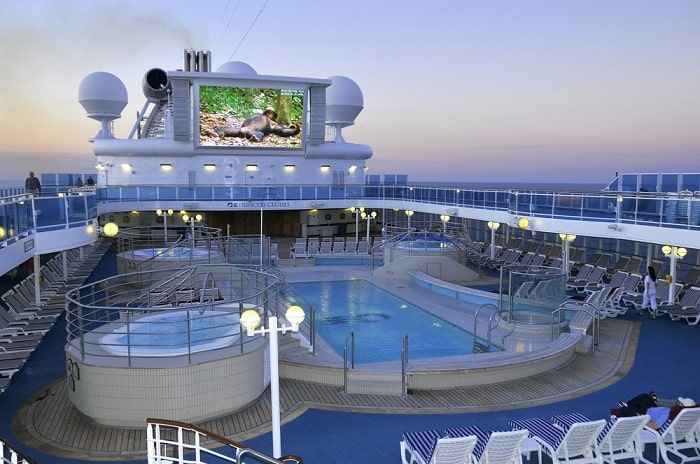 On a Singapore cruise, you will get the perfect space where you can comfortably spend your holiday tour. The cruise ship's interior makes your holiday more enjoyable with luxurious cabins and comfortable beds. However, you can cover the route in an exclusive perfect zone of the Singapore cruise ship tour. On your trip, some holiday destinations of Singapore will be added, and you can enjoy the site views. During your trip, you can enjoy authentic meals included in your trip.
Moreover, you can make unique romantic plans for your partner during your journey. The exciting Pool, disco restaurants, and other facilities of the Singapore cruise will make your trip more enjoyable. The entertainment facility and the fitness zone of the Singapore cruise trip are also included.
The accommodations of the Singapore cruise ship are very classy and luxurious. All these elegant facilities of a Singapore cruise trip help to spend 10 to 12 days easily. Roaming routes also plan Bollywood dance nights and magical shows for your entertainment inside the Singapore cruise trip.
3. What Should You Pack for Cruise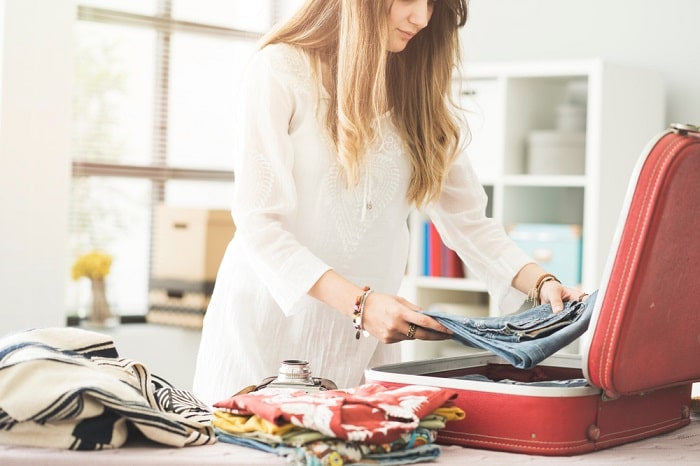 During your journey, you will feel the breeze of the sea. Therefore you need to pack all the essential things required for your trip. Additionally, fill some party dresses as you join the main entertainment parties during your journey.
Pack some light clothes for your trip
Sunglasses
Shoes
Suits for a land excursion

Pack the swimsuits

Pack some special dresses for cruise events

Power bank, adapter, and laptop

Do not forget to keep the camera to take pictures of beautiful views.
However, you also visit the markets of Singapore, so you also pack some comfortable dresses for the whole day trip.
4. Keep A COVID-19/ PCR Testing Before Boarding on Cruise
After the pandemic, all travellers must keep the Covid19 test reports. By following the government guidelines, travellers must keep the RT PCR report. However, if you have suffered from covid19 in the past few days, you must keep your recovery certificate. Along with the certificate, people also hold the PCR test report before departure.
Moreover, all the guests are requested by the Singapore cruise ship to vaccinate fully. All the vaccinated people keep the negative PCR report before starting their journey. Kids from 5 years to 11 years need to follow the cruise testing protocols. If the children are vaccinated, they are also requested to keep their vaccinated certificate with the test report. The test reports are not accepted after 72 hours of the test. Therefore you will submit the test report two days before the journey.
Things to Do On Singapore Cruise
1. Drink High-End Brands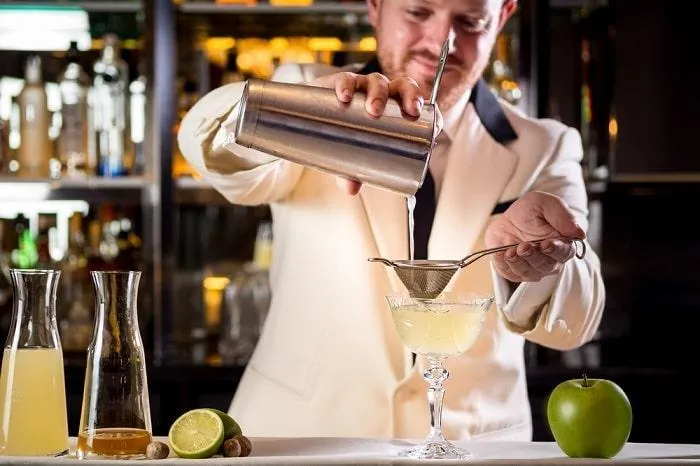 Going on a Singapore Cruise is the perfect opportunity to drink high-end alcohol brands. And when it comes to drinking, there's nothing like enjoying a nice high-end alcohol brand. Whether it's vodka, whiskey, or champagne, these drinks will make your cruise experience much better.
Not only will you have access to top-shelf liquor, but you'll also get to try new and unique drinks that you can't find anywhere else. The Singapore Cruise ships typically have a wide selection of liquor brands, including whiskey, vodka, and rum. So if you're looking to indulge in some luxury spirits, a Singapore cruise is a perfect way.
2. Dine-in Celebrity Chef Restaurant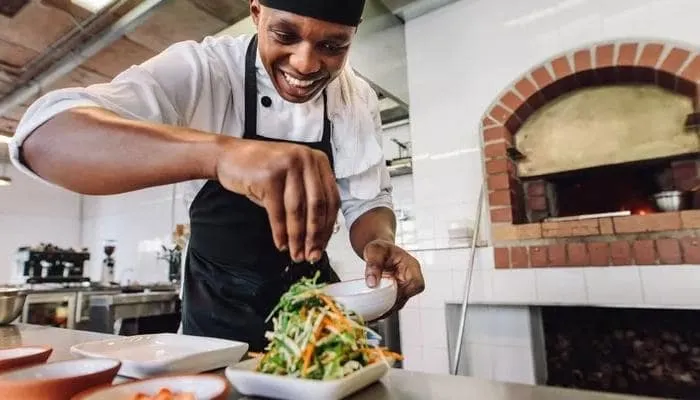 Dining has become an essential element of the cruising experience, and also, the culinary selections have only become better over time.
Restaurants built and directed by some of the world's most recognizable chefs can now be found on the high-end cruise.
So, if you're looking for a culinary experience that's out of this world, look no further than a celebrity chef restaurant on a cruise ship. Additionally, these restaurants are the main attractions of the cruising world and offer diners an exclusive chance to eat food prepared by some of the most talented chefs in the business.
Moreover, some of the best chefs in the world can be found on cruise ships, and they often have their restaurants. From French cuisine to sushi, there's something to satisfy everyone's taste buds.
3. Surf and Skydive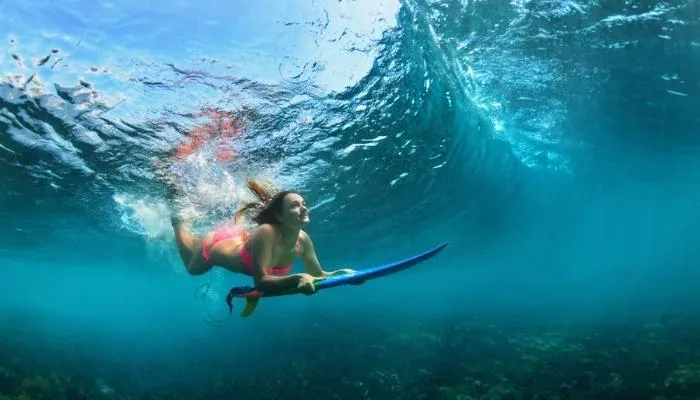 Cruising is a great way to experience different parts of the world, and now you can surf and skydive while on a cruise. Moreover, there is no better way to spend a vacation than by mixing adrenaline-pumping activities with stunning ocean views for the thrill seeker. Some Singapore cruise lines offer more activities that allow passengers to surf and skydive.
Different cruise lines offer these activities, typically located on the ship's top deck.
4. Watch the Sunset Over the Ocean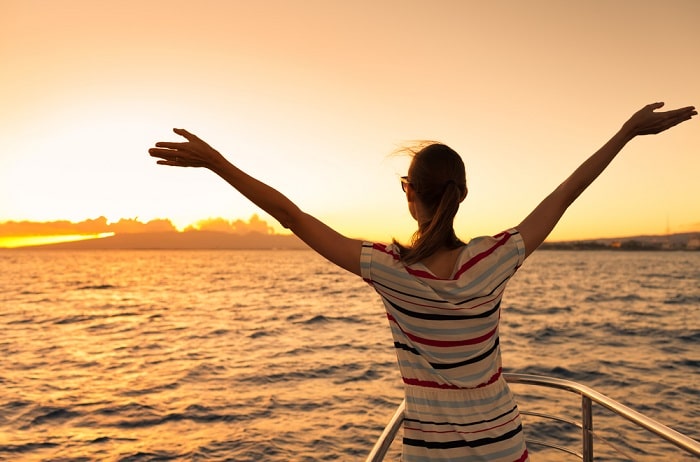 When people think of a cruise, they often imagine soaking up the sun on a white-sand beach. While this is undoubtedly one of the many cruising pleasures, there's much more to see and do on a cruise vacation.
However, one of the most beautiful and underrated aspects of cruising is watching the sunset over the ocean. As the sky grows darker and the stars come out, take in the scene's tranquillity while enjoying a refreshing drink.
Furthermore, watching the sunset is calming to the psyche. It's almost therapeutic since it clears your thoughts of all the tension of the week. It also helps put your anxieties to rest at the end of the day.
You will be ecstatic to see the sunset while ocean air caresses your face as the boat cruises gently over the stretches of water. As a result, it revitalizes your soul, mind, and soul. Moreover, you become energized!
5. Get Bliss at Spa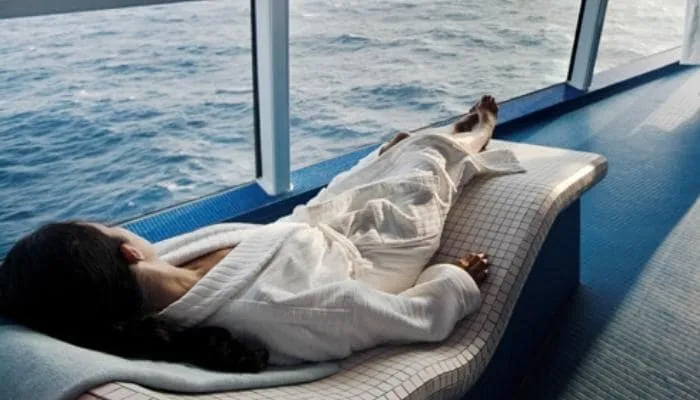 Cruise ships have long been known for their lavish amenities, and one of the most popular is the onboard spa. Whether you're looking for a quick massage or a day-long pampering session, there's a spa treatment waiting for you.
6. Shopping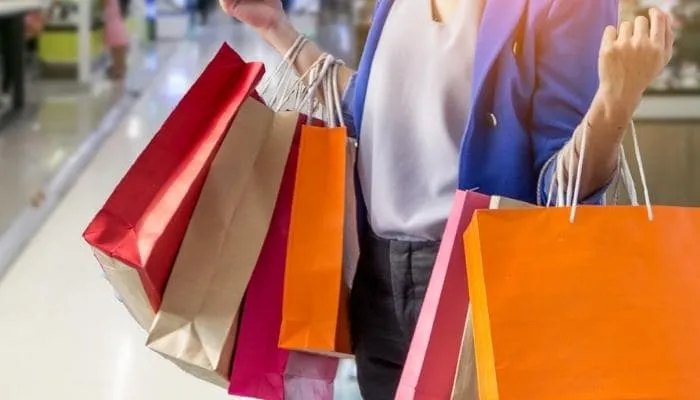 Singapore Cruise ships have a wide variety of shopping options, from duty-free stores to boutiques to art galleries. There are also several restaurants and bars onboard, so you can shop and eat simultaneously.
Yet, prices in cruise ship shops can be high, but deals are often found, especially on jewellery and watches. If you're searching for an extraordinary souvenir to remember your cruise, visit some of the shops onboard.
Cover-ups, T-shirts, sweatshirts, flip-flops, and hoodies are frequently the only items available in the cruise ship shops. Even more, one can find specialized designer boutiques on several cruises.
7. Enjoy Live Performances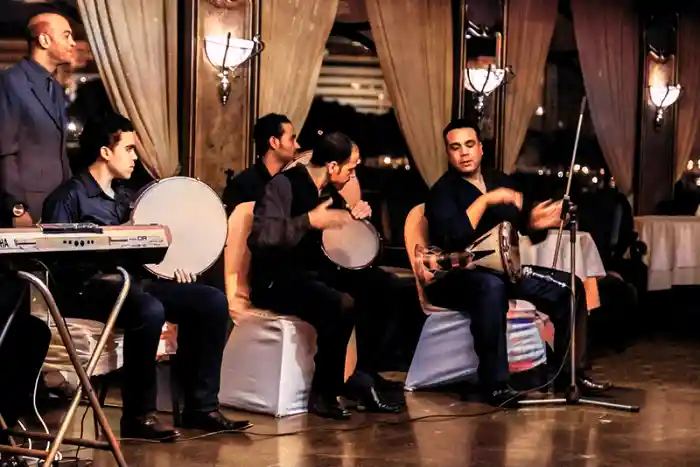 Cruising offers the best of all worlds: plenty of activities and relaxation, all while seeing some of the world's most beautiful locations. And for music lovers, cruising offers a unique opportunity to enjoy live music performances from some of the world's top artists.
It's easy to find something to keep you busy between the Pool, the casino, and the various bars and restaurants. Whether you enjoy music, comedy, or magic, you will undoubtedly find something to your delight.
Whether it's a show in the ship's theatre or a musician playing in one of the lounges, there's always something happening on a Singapore cruise ship.
8. Go Casino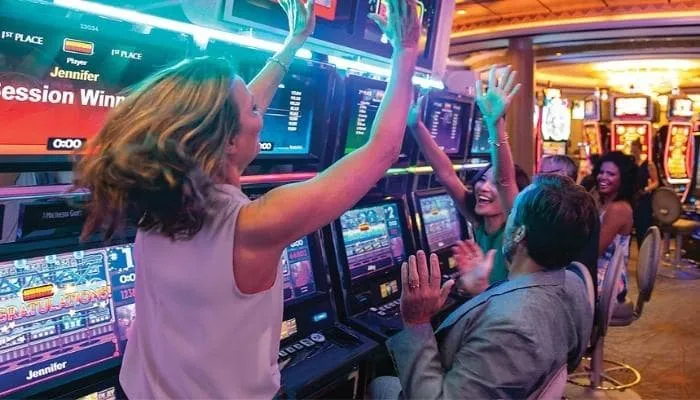 Casinos are a common and popular attraction on Singapore cruise ships. They offer a variety of games and gambling opportunities and a place to relax and have fun. Most Singapore cruise lines have at least one casino on board, and some have several. The size of the casinos varies, as does the type of games offered. Some casinos are large and elaborate, while others are smaller and more intimate. Games typically include blackjack, poker, roulette, and slot machines.
9. Take a Dip in the Pool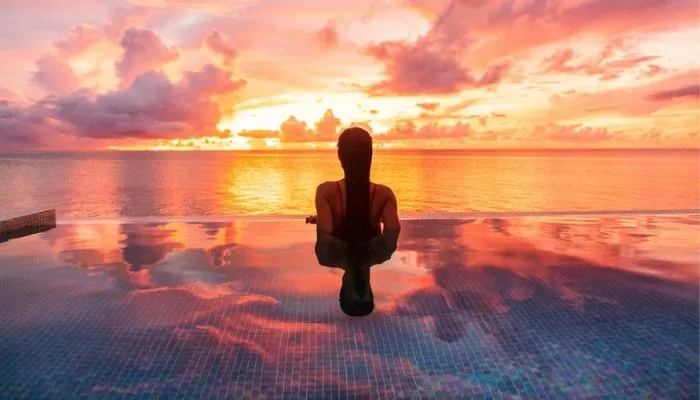 There will be at least one Pool, surrounded by one or perhaps more hot baths, as well as showers and lines of sunbathing beach chairs. Pools are usually modest, with a depth of no more than five or six feet, and the Pool would probably be congested during peak hours.
A supplementary pool area is located near the ship's rear on a few cruise ships. Waterslides, such as basic slides and inner-tube rides, are available on many major ships. Typically, the pool area would have tables and chairs for outdoor meals or poolside activities.
8
Safety Tips For Cruise Sailing
Sailing on a cruise ship is a beautiful experience, but it's essential to be aware of the safety tips for cruise sailing before you go. So, by being familiar with these tips, you can help ensure a safe and enjoyable trip. Here are among the most crucial things to keep in mind.
#1.
Consume Alcohol in Moderation
On cruises, alcohol is a big contributor to personal safety problems, so take it easy on the liquor. Know your limitations. There's plenty of alcohol on the Singapore Cruise, and it's easy to overindulge, but keep track of whatever you're drinking. Also, keep an eye on who offers you drinks and refuses to take beverages from outsiders.
#2.
During the Muster Drill, Give Heed
Before embarking on the trip, you must participate in a safety exercise to learn how to react in an emergency. The drill includes:
Key information like the placement of lifeboats.

The use of life vests.

The ship's escape routes.
Also, pay attention to the team members' directions and security demonstrations.
#3.
Keep Your Belongings in the Safe.
If you are carrying any valuables like a laptop, cash, jewellery, watch, etc., on your Singapore Cruise, ensure to use your safe to keep your belongings safe.
#4.
Be Aware While Socializing.
Before making friends with someone on the ship, you should employ utmost caution. Accepting invitations to cabins is a bad idea, especially if you're intoxicated. Avoid disclosing too many personal details about yourself to your fellow travellers. A person who is overly nice to you can have ill motives.
#5.
Carry Less Cash.
It's pointless to bring a substantial sum of money on board a Singapore cruise ship unless you're involved in gambling. Without utilizing liquid cash, you can complete all of your payments using a credit card. Also, don't bring anything valuable with you.
#6.
Keep a Scanned Copy of Your Passport.
Your passport is vital whenever it relates to international travel. So ensure that you always have a scanned copy of your passport on your Google Drive or Dropbox, and don't carry your passport unnecessarily everywhere on your Singapore cruise.
Moreover, have a copy of your passport with you while moving on the cruise. Also, leave a copy of your passport at your home, with your family.
#7.
Carry Your Medication
Take any prescribed or medical-incident-related medications with you at all times while onboard. Take your regular medications if you have any conditions and for safety purposes, keep your prescription handy.
It's usually a good idea to keep a healthy stock of over-the-counter medications on hand.
#8.
Follow COVID-19 Protocols
Lastly, adhere to all the COVID-19 safety protocols to have a safe vacation. Avoid staying in crowded places, practice frequent sanitization, and wear your masks.
If you plan for a Singapore Cruise with Roaming Routes, the package starts at Rs, 85000/-which is 6 Days of 5 Nights. The highest package costs Rs 1,30,000 for the 10 Days and 9 Nights itinerary.
How Much Does it Cost to Book Singapore Cruise from India?
If you plan for a Singapore Cruise from India with Roaming Routes, the package starts at Rs, 85000/-which is 6 Days of 5 Nights. The highest package costs Rs 1,30,000 for the 10 Days and 9 Nights itinerary.
However, the prices can vary as per availability. Further, you can customize your trip with Roaming Routes. The Travel Manager at Roaming Routes can offer you various packages per your needs and budget.
In conclusion, a Singapore cruise can be a fantastic experience with plenty to see and do. With this guide, you should plan your perfect trip and make the most of your time in this beautiful country. So what are you waiting for?