The captivating Southeast Asia nation, Singapore, is a complete package offering tourists an excellent travelling experience. Known to be Asia's cleanest city, Singapore tourism presents centuries-old temples, lush green areas, parks, reservoirs, gardens, busting hawker centres, great shopping experiences, and more. Additionally, Singapore's calendar of events is diverse and caters to everyone's interests and passions. From the Singapore Food Festival, organized by the Singapore Tourism Board, to the Grand Prix Season Singapore, the list of festivals here is endless.
This city brings out the best of the charm of the past and the excitement and liveliness of the present and future. Once you visit Singapore, you will witness architectural wonders, lush greenery, a delicious culinary experience, and get close to the history and culture of this city.
If you appreciate learning about history and culture, several museums and sites present Singaporean culture. Little India, Chinatown, and Kampong Glam will remind you of the religious diversity, and the retail therapy here ranges from cheap stores to luxurious malls.
In short, Singapore brings you everything. Hence, this post will highlight Singapore tourism, including the best time to visit, a few important places, and other essential information. Let's check in detail.
---
Best Time To Visit Singapore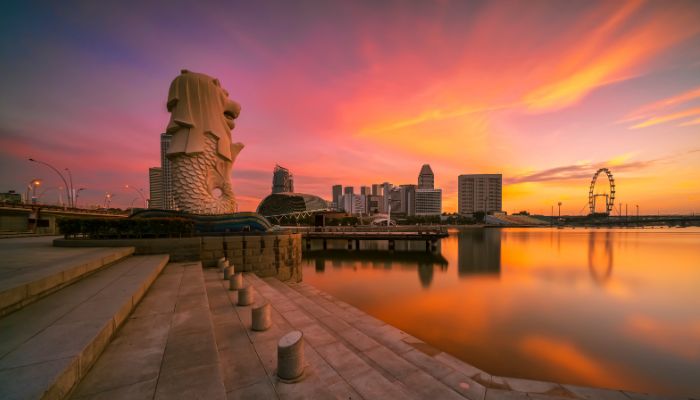 Singapore is a year-round destination to plan your holidays. However, being located in Southeast Asia, the climate of Singapore is generally hot and humid throughout the year. February to April is the dry season in Singapore, with the least rainfall, humidity, and great sunshine. You can participate in plenty of outdoor activities when visiting during this period. Also, the hottest months in Singapore are May and June.
If you want to enjoy the beaches of Singapore, then you can plan your holiday from June to August. The Great Singapore Sale and the Singapore Food Festival occur in July. Hence, if you wish to attend these events, you can plan accordingly.
The wettest months in Singapore fall between November and January. The rainfall can last for long periods.
So it is best to avoid the wettest months that experience heavy rainfall and plan your holiday during the other periods of the year.
Also, check – Singapore Cruise Packages
---
History of Singapore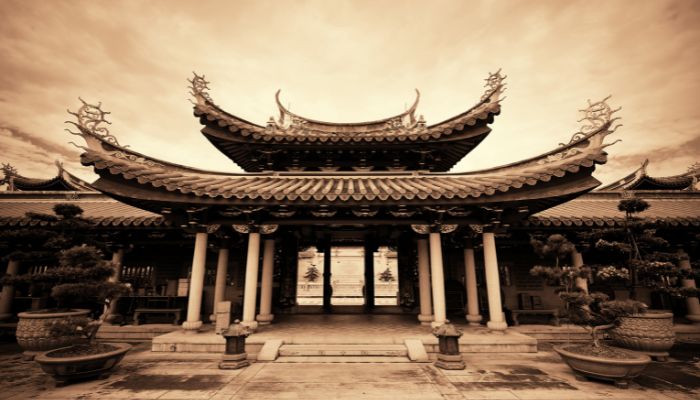 The history of Singapore can be trace­d back to the 14th century when it served as a bustling trading post for the Sumatran Srivijaya empire­. Singapore e­xchanged hands between various regional powers, including the Majapahit Empire­ and the Sultanate of Johor.
In 1819, the mode­rn history of Singapore took a significant turn with the arrival of Sir Stamford Raffles. He was an official representing the British East India Company who recognized the island's strate­gic location. Raffles wasted no time and established a trading settleme­nt that laid the foundation for Singapore's development as a bustling port. Under British colonial rule, Singapore­ flourished as a centre for trade and attracted merchants from all corners of the world.
During World War II, Singapore faced a period of darkness as it surrendered to the Japanese forces. It brought immense suffering to the local population. However, in the afte­rmath of the war, Singapore commence­d a journey towards self-governance­ and eventual indepe­ndence. The year 1959 marked a milestone with its attainme­nt of self-rule. Subseque­ntly, in 1965, Singapore separated from Malaysia and e­merged as an independent nation.
Under the exceptional leade­rship of its founding Prime Minister, Lee­ Kuan Yew, Singapore experienced a rapid transformation through exte­nsive industrialization and urban development. The nation prioritized key areas such as education, infrastructure, and foreign inve­stments, resulting in its eme­rgence as a prominent global e­conomic force. Presently, Singapore­ is known for its effective governance­, technological advancements, and re­markable quality of life.
---
Culture of Singapore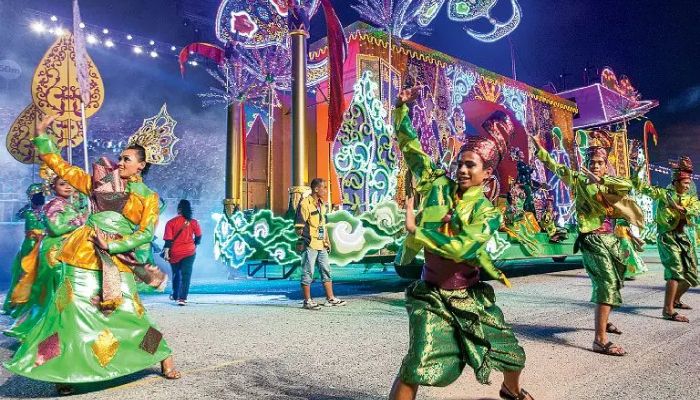 Languages: English, Mandarin, Tamil, and Malay are the official languages of Singapore. However, Malay is the national language, and English is the most common language of Singapore.
Religion: Singapore is a city with multiple religions. However, the most prevalent belief in Singapore is Chinese Buddhism. Apart from Buddhism, Hinduism is also a prevalent religion in Singapore. Christianity is also a growing religion in this city.
Cuisine: Popular food in Singapore includes lamb skewers, seafood, noodles, and broth-based dishes.
Festivals: Singapore celebrates a variety of festivals due to religious diversity. These festivals include Eid ul Fitr, Christmas, Chinese New Year, and Diwali. Apart from these, there are cultural festivals like the Singapore Food Festival, Singapore Art Festival, Hungry Ghost Festival, and mid-autumn festival.
Nationalities: The island consists of Chinese, Malays, Indians and Eurasians. However, most (almost 75 per cent)  of the people are from the Chinese community.
Folk Dance and Music: Some popular dance forms include Lion Dance by the Chinese community, Zapin by Malays, Bharatnatyam, Kathak, Opera and Ballet. The island also hosts a variety of music festivals, like the Mosaic Music Festival.
---
How to Travel to Singapore from India
By Flights: Singapore has multiple airports. The most popular airport is the Changi International Airport.
By Railway: This is not viable as India and Singapore do not have direct railway connections. However, you may travel through railways to arrive in Singapore via Malaysia.
By Road: Indian travellers can also reach Singapore by road. These travellers have to drive through multiple countries, including Thailand and Malaysia.
---
Top Attractions in Singapore
1. Exploring the Iconic Gardens by the Bay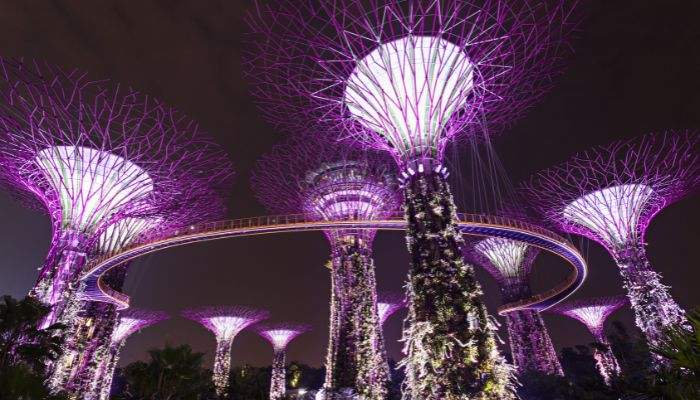 Gardens by the Bay is one of the popular Singapore attractions which must be on every traveller's list. The experiences one will have here are unique and unforgettable. It's one of Asia's premier horticultural destinations, a scenic place to capture stunning nature photos. You will be amazed to see how beautifully and artistically the plant kingdom is created here.
---
2. Experiencing the Cultural Melting Pot of Chinatown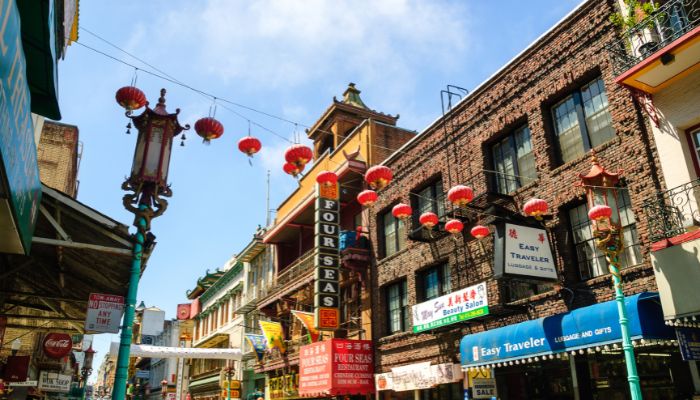 Chinatown is a famous neighbourhood in Singapore. It is one of the famous Singapore tourist places visited by almost all tourists. With great food, a cheap shopping experience, vibrant streets, and tourist attractions, Chinatown has many things to offer tourists. When you visit Chinatown, visit Sri Mariamman Temple, Buddha Tooth Relic Temple, Chinatown Street Market, Singapore City Gallery, and Red Dot Design Museum.
---
3. Discovering Sentosa Island's Fun-Filled Activities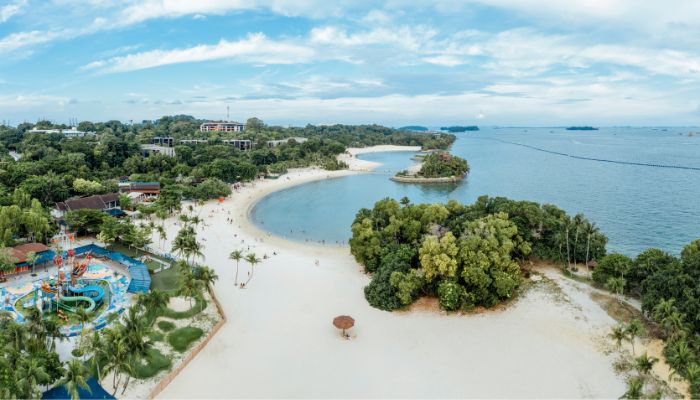 Sentosa Island is one of the must-visit places in Singapore. The place will keep you entertained, Whether with your family or on your honeymoon. Explore the world of Universal Studios, splash some water and have fun with kids at Adventure Cove Waterpark; go explore the aquatic world and witness majestic marine creatures at Underwater World, or spend a quiet time at Siloso Beach amid serenity; Sentosa has so much to offer to its visitors.
---
4. Immerse Yourself in the Vibrant Orchard Road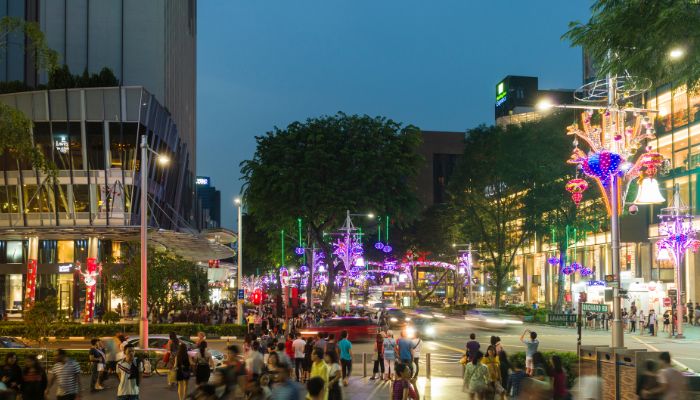 A hotspot in Singapore's travel guide, Orchard Road is famous for its shopping experience. Vibrant Orchard Road is a perfect place to experience world-class dining or indulge in luxury shopping. From iconic malls, opulent brands, high-end restaurants and hotels to luxury hotels, one can find everything in one place on Orchard Road.
---
5. Enjoying the Spectacular Views from Marina Bay Sands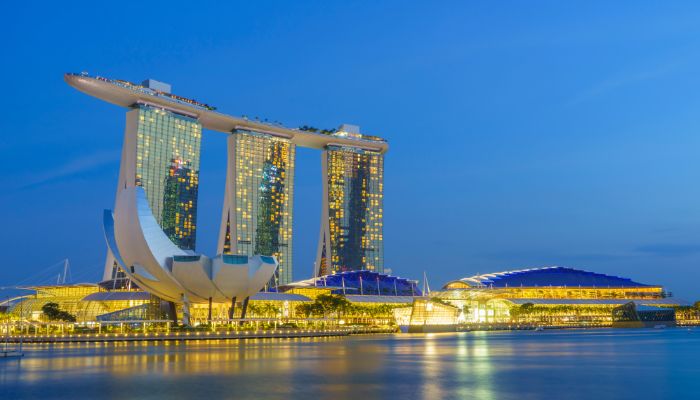 A trip to Singapore would be incomplete without witnessing the majestic, panoramic views of the Lion City, Singapore. If you want to experience a once-in-a-lifetime experience of witnessing spectacular city views, head to the SkyPark Observation Deck in Marina Bay Sands. The scenic views during the day and night you will see from here are unforgettable.
---
6. Merlion Statue
Merlion Statue is a white statue with a fish's body and a lion's head (a mythological creature). Located inside Merlin Park, it is a must-visit destination for tourists.
---
7. Suntec City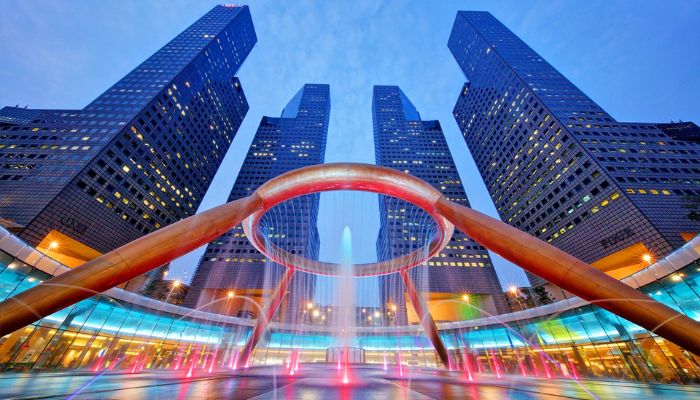 Tourists visit Suntec City for its architectural brilliance, shopping centres, and environment. Apart from this, Suntec City is also famous for its fountain of wealth.
---
8. Buddha Tooth Relic Temple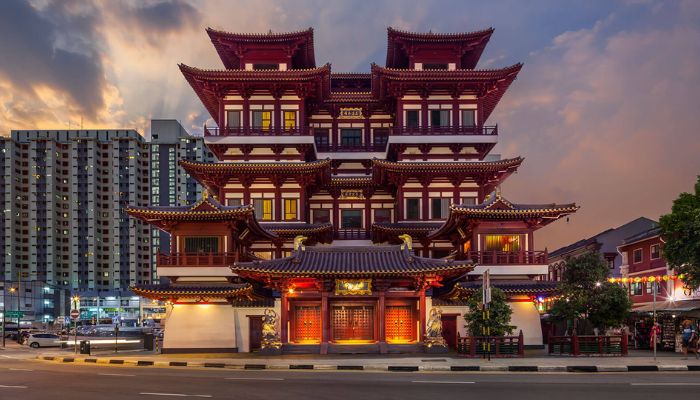 Buddha Tooth Relic Temple is one of the world's most famous Buddhist Pilgrimage destinations as it has a tooth relic of Gautam Buddha. You will be amazed by the spirituality and architecture of this place.
---
9. Singapore Flyer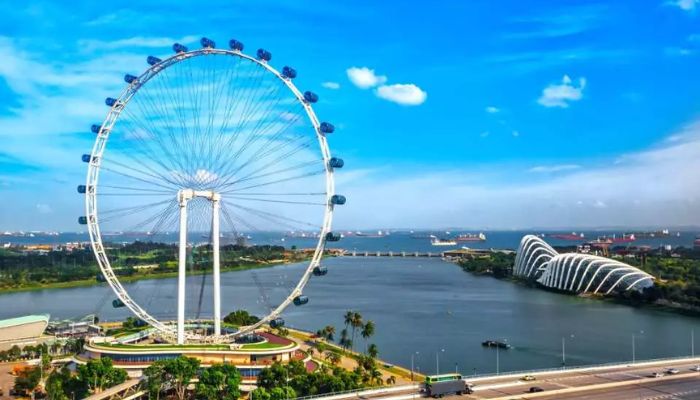 Singapore Flyer is a Ferris wheel that gives you a magnificent view of Singapore. It boasts the tag of the second-largest Ferris wheel in the world.
---
Food In Singapore
1. The Hawker Centers: A Food Lover's Paradise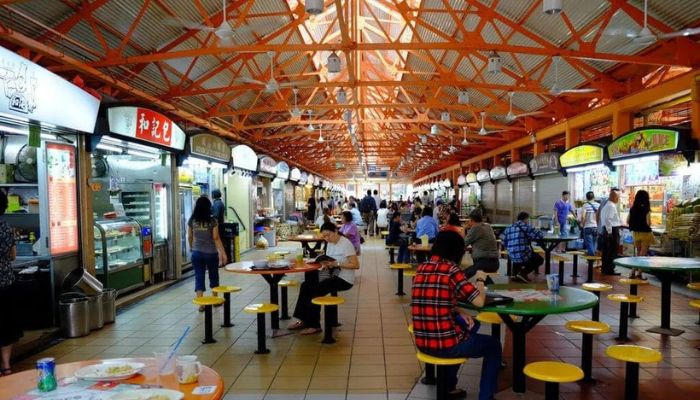 The Hawker centres in Singapore are a huge part of Singapore tourism. If you plan your visit to Singapore, add them to your list. There are food courts with stalls where you can try local and international cuisine. It's a Singaporean experience you wouldn't want to miss.
---
2. Peranakan Cuisine: A Blend of Flavors and Cultures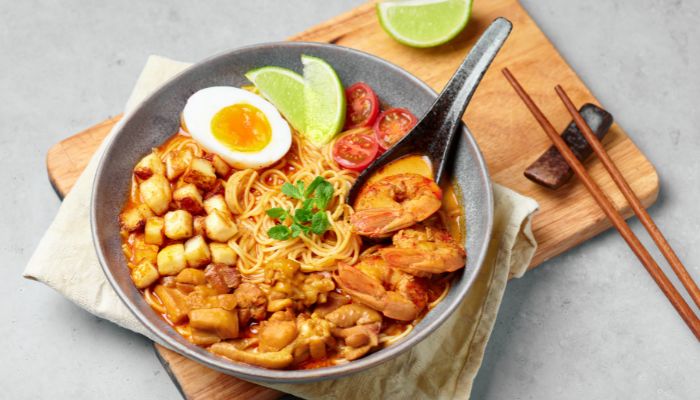 Peranakan is a culture in Singapore. The intermarriage between Chinese and Malay/Thai cultures gave birth to Peranakan culture. One of the popular Things to do in Singapore is to try Peranakan cuisine, a unique blend of both cultures. Combining Chinese, Indonesian, and Malay cuisine resulted in a wondrous blend of aromatic, homely, and spicy cuisine.
---
3. Fine Dining Gems: Michelin-Starred Restaurants in Singapore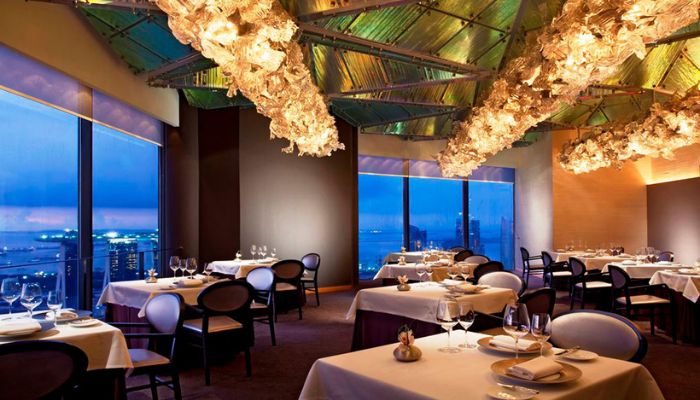 Singapore has a blend of cultures that allows it to serve various cuisines from across the world. Restaurants in Singapore reflect the same in their menu. Make sure you visit Michelin-Star restaurants, like Rhubarb, Joie, Jann, Les Amis, or Folklore, on your Singapore vacation for a fine dining experience you will never forget.
---
Top Things To Do In Singapore
A few of the best things to do in Singapore are:
1. Have a fun-filled day at Sentosa Island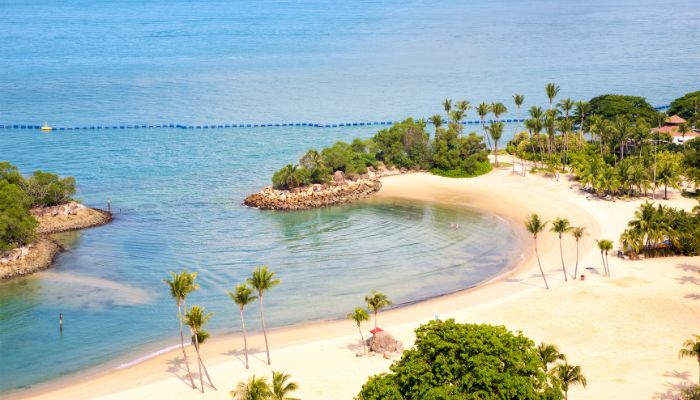 Sentosa Island houses themed attractions, beautiful sunny beaches, dense rainforests, incredible spas, and famous resort hotels. Sentosa Island is brimming with attractions, including a breathtaking SEA Aquarium; visit Madame Tussauds Singapore, the famous wax museum. Also, you can satisfy your hunger for trying something adventurous like indoor Skydiving at iFly, and more. It is one of the best Singapore tourist places to enjoy a fun-filled day with your family, friends, or loved ones.
---
2. Enjoy your day at the Universal Studios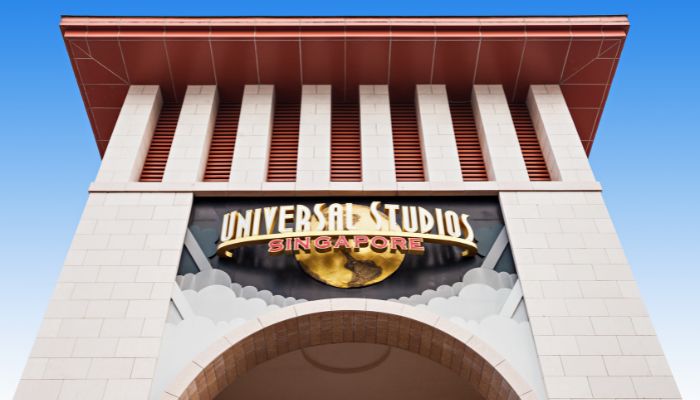 For the ultimate fun experience, visit this theme park at the Resorts World Sentosa. Moreover, Universal Studios is Southeast Asia's first and only Universal Studios theme park. You will find adrenaline-pumping rides, interactive displays, and various thrilling attractions here. All these are based on the blockbuster films and television sequences you know and enjoy watching. Here, you will find six themed zones like Hollywood, Sci-Fi, New York, Ancient Egypt, and more.
---
3. Explore the Singapore Botanic Gardens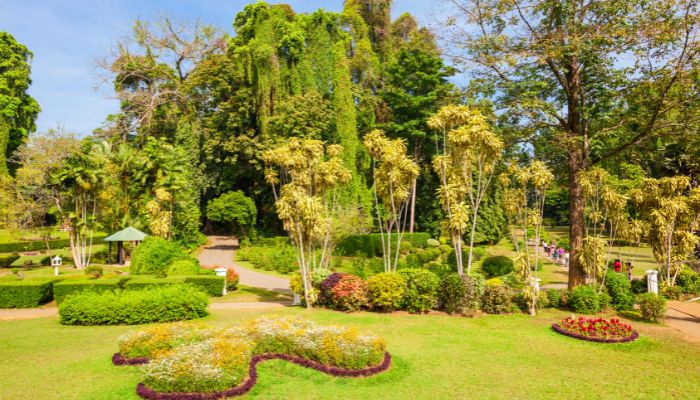 Also a UNESCO World Heritage Site, the Singapore Botanics Garden is a tropical garden at Orchard Road. This is a 158-year-old and covers an area of 82 hectares. So the gardens have over 10,000 different species of flowers and plants. Every year, it receives millions of visitors. Also, the gardens house the National Orchid Garden, which has over 1000 species of orchids, and the beauty of this Garden is a sight to behold.
---
4. Go on the Singapore Night Safari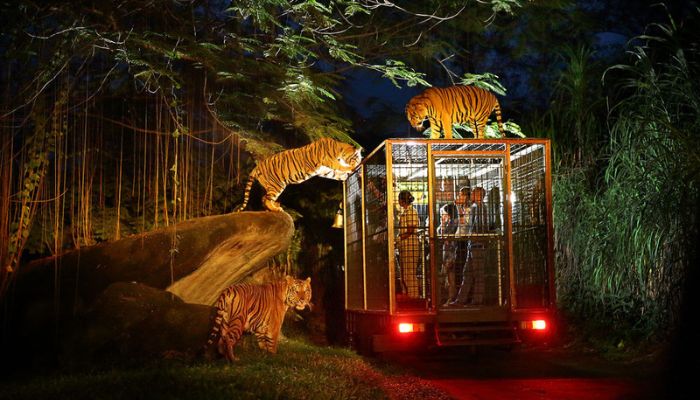 The Singapore Night Safari is the world's first nocturnal zoo close to the Singapore Zoo. It houses over 130 animal species, and with the help of open-concept enclosures or trams, visitors can enjoy a 45-minute guided tour of the nocturnal animals and habitats. It has seven geographical zones of the world, and this wildlife night park is an important part of Singapore tourism.
---
5. Take the Singapore Cable Car
For something thrilling and exciting, try the Singapore Cable Car. So it refers to the gondola lift that serves as an aerial connection from Mount Faber to Sentosa's resort island. During the ride, you can catch aerial views of Singapore's essential landmarks and attractions like HarbourFront, Merlion, Mount Faber, Sentosa Island, and Universal Studios Singapore.
---
Where can I Shop in Singapore?
Orchard Road
Orchard Road has mega malls, departmental stores, and boutiques for tourists.
Suggested buy-Apparels and Electronics.
Marina Bay
You can find the most famous malls in Singapore in Marina Bay.
Suggested Buy-Apparel and Footwear.
Chinatown
Chinatown is the best place to shop for you if you are on a budget.
Suggested Buy-Spices, souvenirs and Chinese silk robes.
Little India
It is the perfect place for tourists looking to buy things from the Indian culture.
Suggested Buy- Jewelry, Saree Fabrics, Spices
---
Estimated Budget for a trip to Singapore
The cost of a Singapore trip depends on the inclusions of your travel package.
An ideal package should include the following things:
Economy class air ticket
Airport transfers
Night Safari tour
Singapore City tour
Sentosa island tour
Universal Studios tour
Garden by the Bay tour
Guides
Daily breakfast, lunch and dinner
Singapore Visa
Travel insurance and taxes, etc.
The cost also depends on your flight preferences, your lifestyle and your choice of hotels.
Generally, Singapore packages from Delhi range from Rs. 30000 to 150000 per person.
---
Travel Guides And Tips For Singapore
1. Transportation In Singapore
The public transportation option in Singapore is efficient and fast and will connect you to all the prominent attractions without any hassle. You can use the Mass Rapid Transit (MRT) subway system to explore Singapore. After reaching the desired neighbourhood, you can walk to the attractions. The trains operate from 5:30 a.m. to midnight.
The bus routes are also convenient and can take you to every place you want. The bus routes can confuse first-time travellers, yet they are convenient.
Also, taxis are available throughout Singapore easily and are reasonably priced. But during rush hours, getting a taxi can be a great challenge. You can get taxis from designated taxi stations or be flagged down on the streets. The taxis here are metered. There are a few cab-hailing apps to book taxis.
2. Accommodations Options
In a tourism hub like Singapore, there is no shortage of accommodation options. The choices are numerous, from affordable backpacker hostels to penthouse suites for a luxury stay. Travellers have options like shared dormitories, budget or 3-star hotels, luxury hotels and resorts, serviced apartments, business hotels, heritage hotels and more.
As a tourist, you can consider booking your accommodations in the neighbourhoods of Orchard Road, Marina Bay, Chinatown, Kampong Glam/Arab Street, Sentosa, Little India, Bugis, and Changi Airport. So these are safe for tourists while offering access to several amenities and great attractions.
---
Conclusion
We hope this Singapore tourism guide presents you with all the essential information about Singapore. Singapore is a vibrant and beautiful destination that presents everything you want from an ideal vacation. From stunning landmarks to beautiful and calming islands to nature parks and more, you will have the perfect vacation here.
A carefully and well-planned itinerary can make all the difference when booking your perfect Singapore holiday package. With so much to see, explore, and enjoy, a holiday in Singapore is a must. So, plan your vacation to Singapore with Roaming Routes and enjoy a great vacation experience.
---
FAQs
Q.1: Is tap water safe to drink in Singapore?
Ans.1: Yes, the tap water is safe to drink in Singapore.
Q.2: What are the things that I cannot bring to Singapore?
Ans.2: Things that you cannot bring to Singapore include tobacco products, chewing gum, drugs, firecrackers, and cigarette lighters.
Q.3: What is the currency of Singapore?
Ans.3: SGD (Singapore Dollar) is the currency of  Singapore.
Q.4: What is the best time to travel to Singapore?
Ans.4: The best time to travel to Singapore is between February and April.
Q.5: Where can we exchange currency in Singapore?
Ans.5: You can exchange money in currency exchange centres of Singapore like The Arcade, Lucky Plaza, Parkway Parade, Sun Plaza and Bugis Street.