Singapore, located in Southeast Asia, has quickly become one of the top travel destinations with its variety of activities on offer for tourism.
Singapore stands out as an infrastructure that prioritizes cleanliness, safety, and convenience for visitors. Activities to do in Singapore provide options to suit various interests; nature lovers will particularly love taking a stroll through stunning parks or gardens to relax.
Food lovers will also enjoy Singapore's diverse culinary scene – everything from street hawker centres where tourists can sample various street food varieties to Michelin-star restaurants offering global flavours in every bite!
All shoppers looking to indulge in retail therapy will find plenty of choices at Orchard Road and its spectacular malls offering luxury brands and other options.
Chinatown, Little India, and Kampong Glam showcase traditional architecture, bustling markets, and exquisite local delicacies to demonstrate Singapore's multicultural roots.
The city provides adventure seekers with plenty of activities. World-renowned attractions, like Universal Studios Singapore and Sentosa Island, provide world-class excitement, and after dark, Singapore's nightlife scene offers even more ways to stay amused: trendy bars, clubs, and entertainment venues for all those who wish to enjoy the night to the maximum.
About Singapore
Singapore, officially the Republic of Singapore, is commonly known as "The Lion City (Singapura). It is best known as an international financial hub with one main island and 64 smaller offshore islands – including Sentosa (the largest offshore), St John's Island, Pulau Ubin, and Sisters Islands. It features a world-class city airport with a waterfall and Botanic Garden that is a World Heritage site. Over time, It has become the sought-after travel destination for business and leisure travellers.
Singapore experiences hot and humid weather throughout the year. May and June are the hottest months, whereas November to March is a period of heavy rain and thunderstorms.
The currency of the city is Singapore Dollars or SGD. Further, the Singapore Time is constant with UTC +8. Furthermore, July-September is the ideal period to visit Singapore, although tourists visit Singapore throughout the year.
---
Best Things To Do In Singapore
1. Explore Gardens by The Bay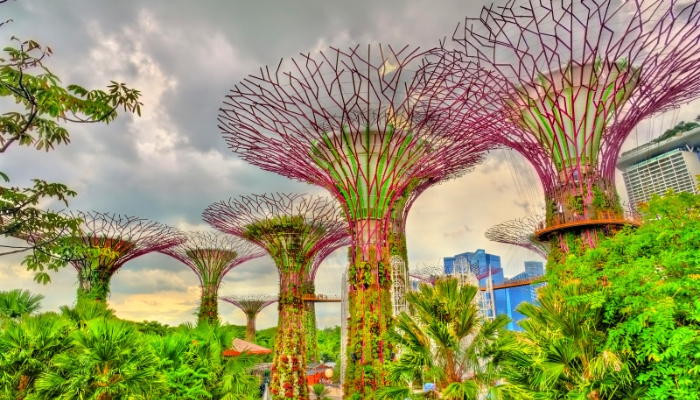 It is one of the best things to do in Singapore. Gardens by the Bay is a popular place to go in Singapore. Be stunned by the spectacular Floral Fantasy and find yourself amid vibrant blooms. Flower Dome, Supertree Observatory, Sun Pavilion, Canyon, and Cloud Forest are a few to enjoy here.
Entry Fee– Adults $35, Child (3-12 years) $27, and Adults (60 years or above) $30
Location– 18 Marina Gardens Dr
Timings– 09:00 AM to 09:00 PM
---
2. Enjoy the Day At Sentosa Island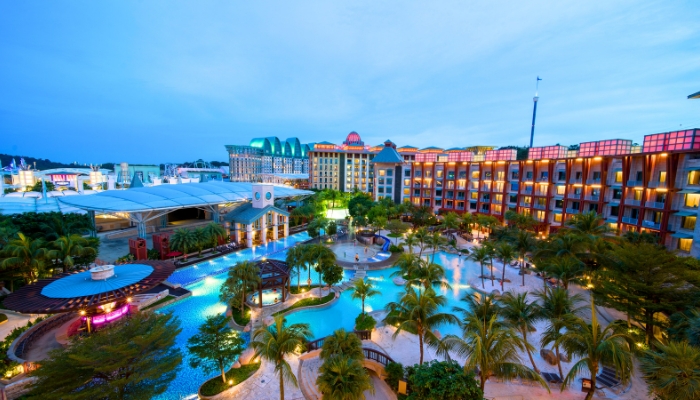 Book Sentosa Fun Pass, which allows you to explore the fun wonders of Sentosa Island. Sentosa is known as the ultimate playground of Singapore, and Fun Pass will give you access to its thrilling and stunning attractions like S.E.A Aquarium, 4D Adventureland, the SkyHelix and more.
Entry Fee– $36 to $136
Location– Sentosa Island
Timings– 09:00 AM to Midnight.
---
3. Visit Merlion Park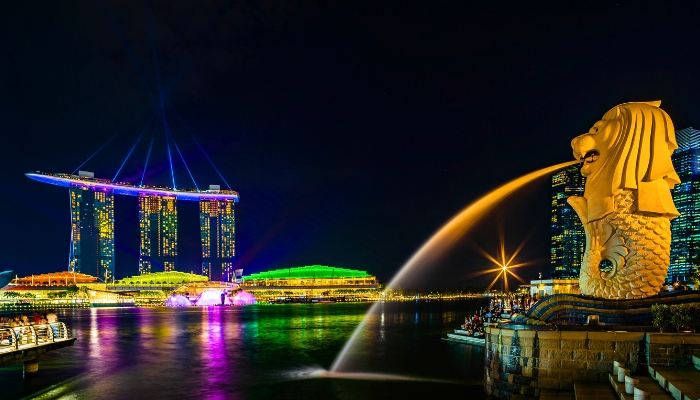 It is one of the best things to do in Singapore for free. The park is known for the Merlion Statue, a national icon and popular city landmark. Getting a photo with an 8.7 meter tall and 70 tonnes statue of concrete is a must. Tourists can take a bumboat ride for the ultimate experience here.
Entry Fee– Free
Location– One Fullerton
Timings– 24 hours
---
4. Explore Sands Skypark Observation Deck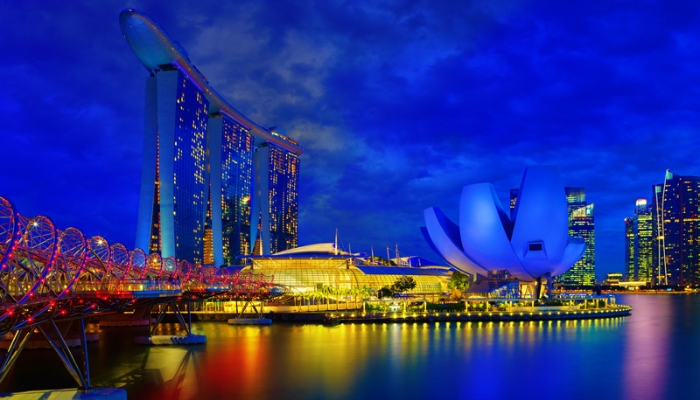 If you want to experience the most stunning views of the Gardens by the Bay and the city's skyline, head to Marina Bay Sands Skypark Observation Deck. The staggering views of the city and Gardens by the Bay from here will stun you. You can take a Sampan boat canal ride at Shoppes or just admire the views of famous places in Singapore.
Entry Fee– Adults- $17, discount for senior citizens and kids are available
Location– Marina Bay Sands, 10 Bayfront Avenue
Timings– 11:00 AM to 09:00 PM
---
5. Visit SEA Aquarium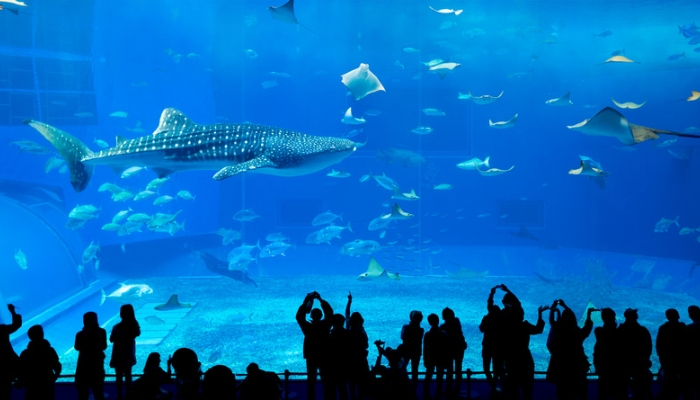 If you are wondering What to do in Singapore, then visit SEA Aquarium without giving a thought. The aquarium is home to 10000 marine animals of over 1000 species. One can witness marine creatures like sharks, stingrays, batfish, jellyfish, sea cucumbers, and starfish here. Explore vibrant corals, the Open Ocean habitats, the East Africa zone, South China Sea zone, and more to have memorable experiences.
Entry Fee– Adults $23
Location– 8 Sentosa Gateway, Sentosa Island
Timings– 10:00 AM to 05:00 PM
---
6. Fun Day At Universal Studios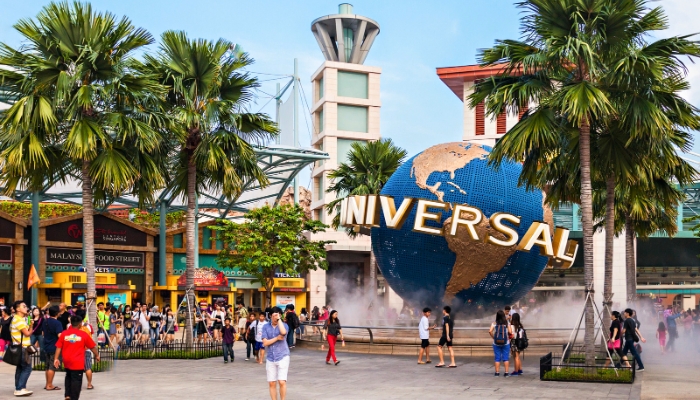 One of the best Things to Do In Singapore With Kids is spending a day in Universal Studios. Singapore's most famous theme park is where you will find something for every family member. Whether you are a fan of Jurassic Park or your kids are, explore Jurassic World here. You can enjoy Sci-fi shows, exhilarating rides, and more in seven theme zones here.
Entry Fee– $58 per person
Location– 8 Sentosa Gateway, Sentosa Island
Timings– 11:00 AM to 06:00 PM
---
7. Visit Singapore Zoo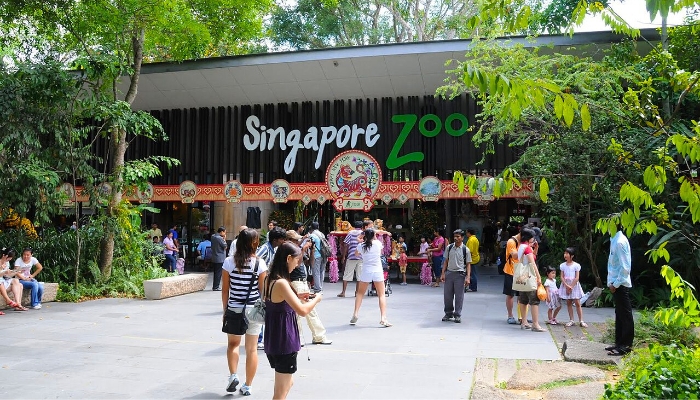 It is more than one can think of. It's a home of around 2500 animals of 300 species. The list of things To Do in the Singapore Zoo is long. One can try splash safari, breakfast with animals, night safari, feed animals, and more.
Entry Fee– Adult $50 per person, Children (03 to 12 years) $36 per person
Location– 80 Mandai Lake Road
Timings– 08:30 AM to 06:00 PM
---
8. Explore Botanic Garden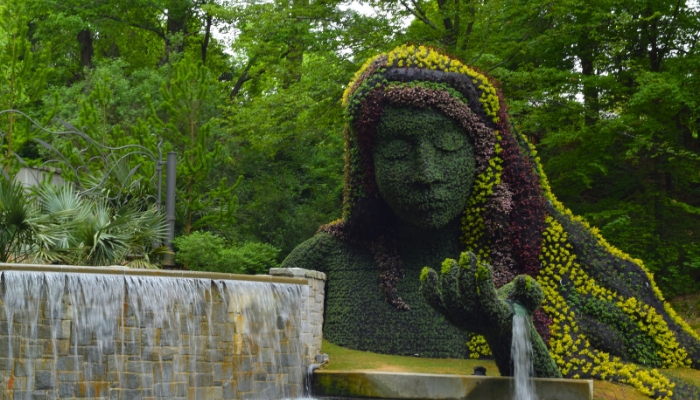 One of the romantic Things to do in Singapore for couples is exploring Botanic Garden. Explore Ethnobotany Garden, take a leisurely walk at Forest Discovery Centre, spend the day having all the fun in Como Adventure Grove Paygarden, or explore the beautiful National Orchid Garden; the place has many things to do.
Entry Fee– Free; $3 for National Orchid Garden
Location-1 Cluny Road
Timings– 05:00 Am to 12:00 AM
---
9. Take a Singapore Night Safari Tour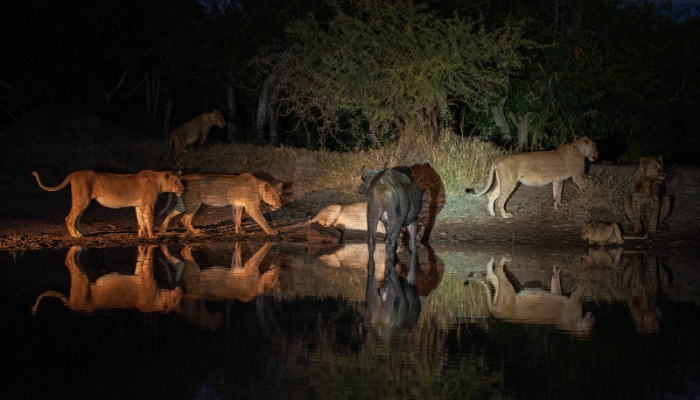 It's one of the Top things to do in Singapore, and no one should miss it. It will take you on an exhilarating experience you will have as nocturnal animals come out of their habitat. It is home to 2500 nocturnal animals located in 07 geographical zones. Tourists can take a tram ride to explore ecosystems.
Entry Fee– Adult S$55; 60 years or above S$20; Child (3-12 years) S$38
Location– 80 Mandai Lake Road
Timings– 07:15 PM to 12:00 AM
---
10. Visit the National Gallery of Singapore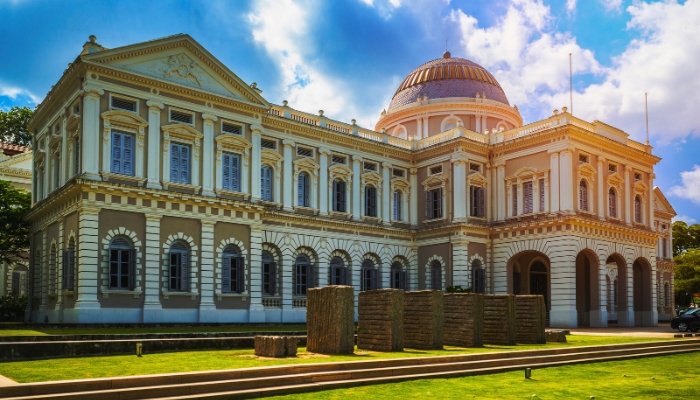 It's the city's cultural attraction which art lovers must visit. The gallery is the biggest repository of the world of Southeast Asia artworks. It's also one of the great art galleries of Asia with a purpose to show their cultural heritage through art to the world.
Entry Fee– $20
Location– 1 St Andrew's Road
Timings– Mon-Sat- 11:00 AM to 07:00 PM; Sunday- 10:00 AM to 07:00 PM
---
11. Ride In Singapore Cable Car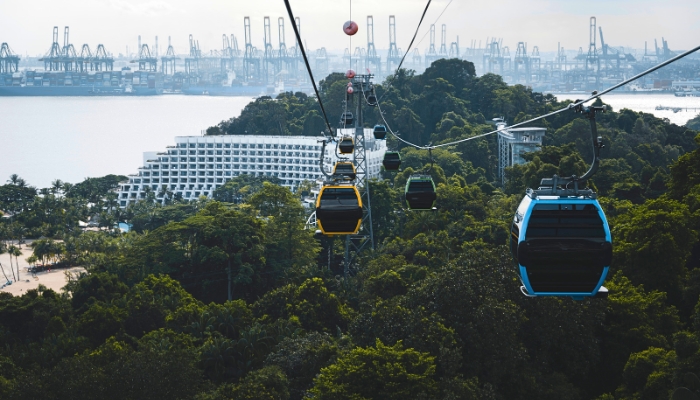 Don't miss this fun Things To Do In Singapore 2023. Going on Singapore Cable Car will provide stunning views of Sentosa Island and the cityscape. You will witness the stunning 360-degree picturesque landscapes of the City.
Entry Fee– $20 for adults, $14 for kids
Location– 109 Mount Faber Road, Mount Faber Park
Timings– 08:45 AM to 09:00 PM
---
12. Enjoy Sunset Dinner Cruise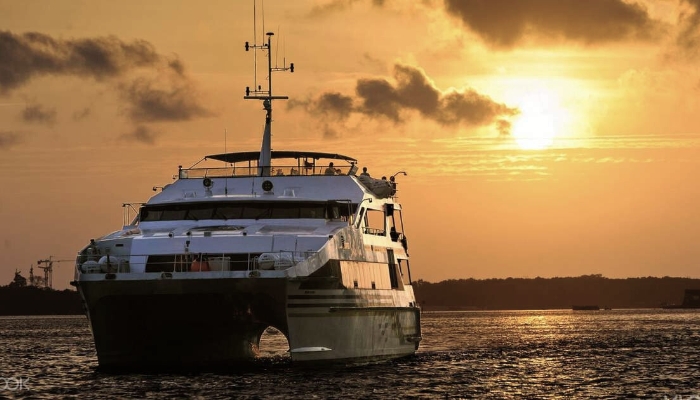 A romantic dinner on a cruise is on top of the list of Things to do on a Singapore cruise. Whether it's a romantic vacation or honeymoon, add this to your list. Enjoy a scrumptious meal while sailing through waters near Sentosa Island on Royal Albatross.
Fee– $195 per person
Location– 8 Sentosa Gateway, Sentosa island
Timings– Differs according to variant
---
13. Enjoy City View From Singapore Flyer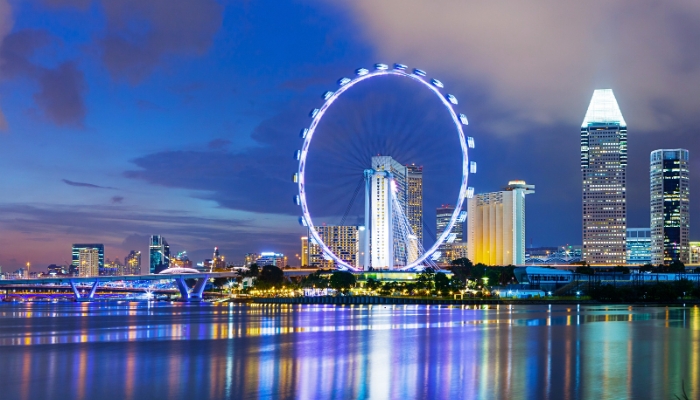 It is the largest observation wheel in the world that will offer you stunning panoramic views of the marvellous city of Singapore. You can witness iconic landmarks like Marina Bay Sands, Garden by the Bay, Merlion Statue, and more.
Entry Fee– $33 per person
Location– 30 Raffles Ave
Timings– 02:00 PM to 10:00 PM
---
14 A Trip To Pulau Ubin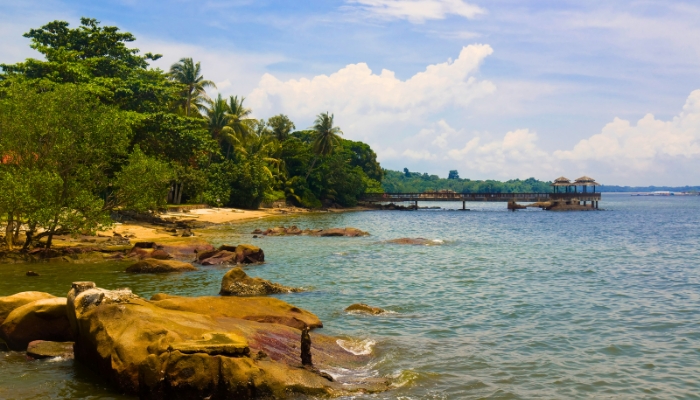 A trip to the last remaining village of Singapore is among the Best things to do in Singapore. If you want to spend time away from the chaos of city life and explore the diverse vegetation and wildlife of Singapore, explore mangroves, rocky beaches, coastal forests, and sandy beaches, make a trip to Pulau Ubin.
Tour Cost– Around $90
Location– 51 Lorong Bekukong
Timings– 07:00 AM to 07:00 PM
---
15. Explore Indoor Waterfall Jewel At Changi Airport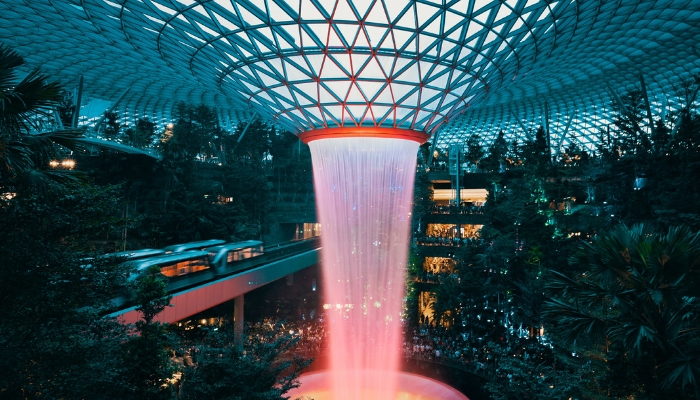 Imagine a waterfall inside an airport! Exploring the beautiful world's largest indoor waterfall is one of the best things to do at Singapore Airport. The water cascades at 130 feet height from the dome, and the area is surrounded by a jungle-like atmosphere.
Entry Fee– Free
Location– Changi Airport, Singapore
Timings– 24 hours
---
16. Visit Kampong Glam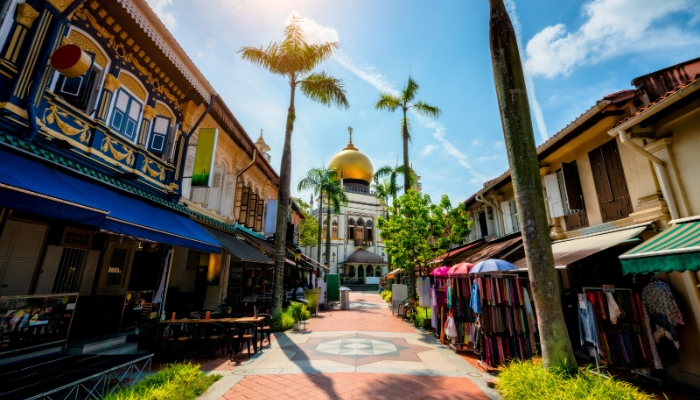 A busy Arab Street and neighbourhood in Singapore have made their place popular attractions in Singapore. Take a walking tour of the area and explore Sultan Mosque, Malay Heritage Centre, Masjid Malabar, and more places there.
Fees– Free
Location– Kampong Glam
Timings– Any time of day
---
17. Enjoy Food At Hawker Centres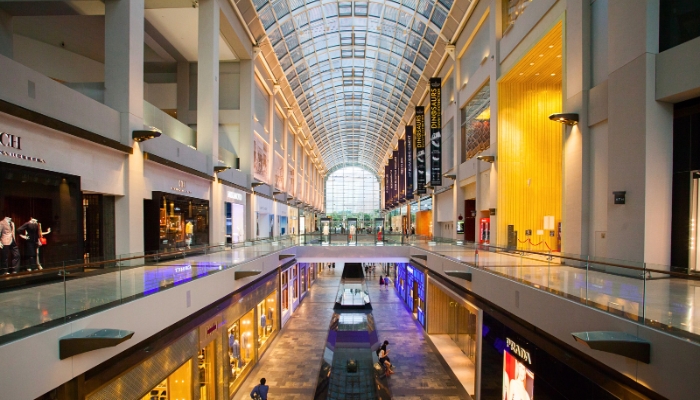 A trip to Singapore will be incomplete without exploring the city's hawker centres. Folks here love food and are passionate about it. If you are a foodie, even if not, visit hawker centres here. Some of the best hawker centres are Hong Lim Market, Adam Road food centre, Lau Pa Sat hawker centre, and Tiong Bahru Market.
---
18. Explore the National Museum of Singapore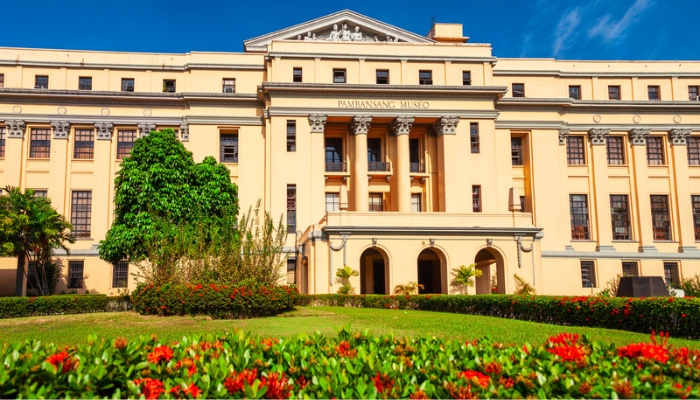 It is the city's oldest museum and a national monument, which was earlier known as Raffles Library and Museum. One of the best things to do in Singapore is to explore the National Museum, where one can learn about Singapore's and Asia's history.
Entry Fee– Adults- $11; Senior Citizen $7
Location– 93 Stamford Road
Timings– 10:00 AM to 07:00 PM
---
19. Visit The ArtScience Museum of Singapore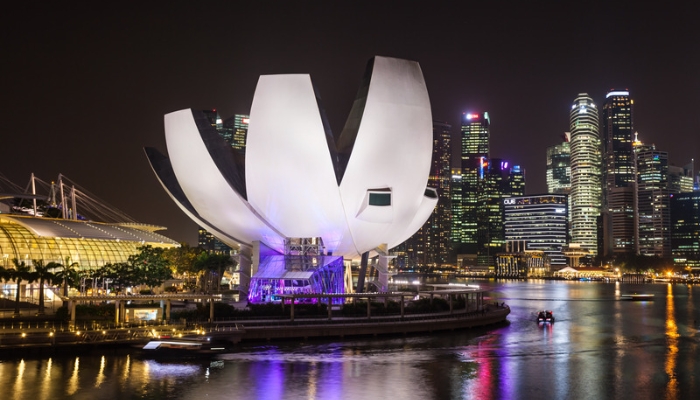 It's a lotus-shaped museum with a unique and perfect blend of art, technology, science, and culture. The ArtScience Museum will take you to Future World: Where Art Meets Science and Patricia Piccinini, where you can witness stunning work on themes like feminism, sci-fi, and more. It's a place that is a must-visit.
Entry Fee– $25 per person
Location– 6 Bayfront Ave
Timings– 10:00 AM to 07:00 PM
---
20. Take Amazing Photos At Madame Tussauds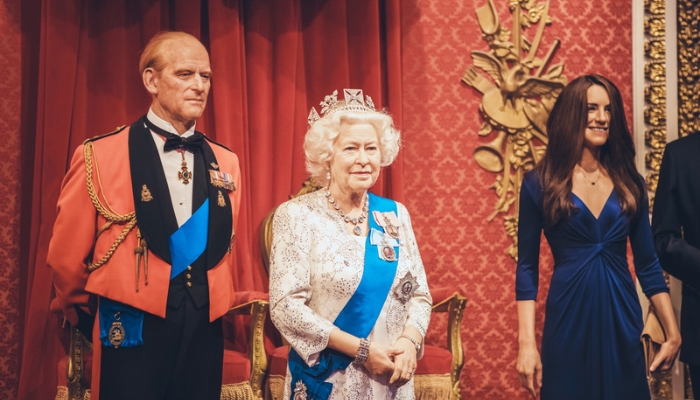 The most famous tourist attraction in Singapore is the Madame Tussauds Museum. It is a place that holds the wax statues of some of the most famous personalities in the world. The museum has also introduced a boat ride, "Spirit of Singapore", set between the breathtaking tropical Singaporean garden, so don't forget to take amazing photos at Madame Tussauds.
Entry Fee– $42 Onwards
Location– 40 Imbiah Road, Sentosa
Timings– 10:00 AM to 06:00 PM
---
21. Enjoy Nightlife In Singapore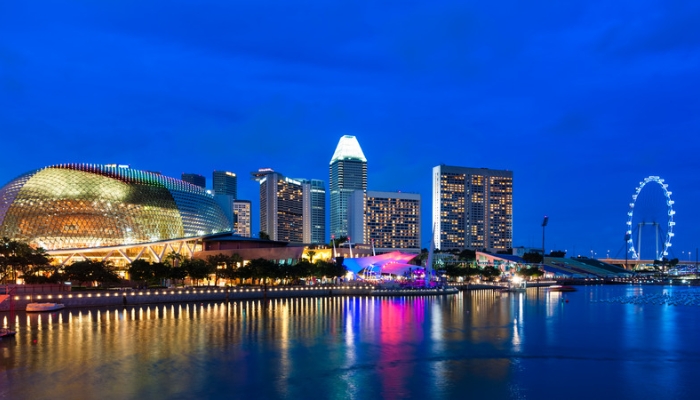 When in Singapore, don't forget to have some nightlife. The best way to enjoy the nightlife in Singapore is to explore Clarke Quay, a Bayside area of the city offering colourful lights and beauty to capture. There are Marina Bay Sands for all the DJ and Dance lovers. Sentosa, a resort island, is another place for nightlife in Singapore, offering beach bars.
---
22. Explore the Tiger Balm Garden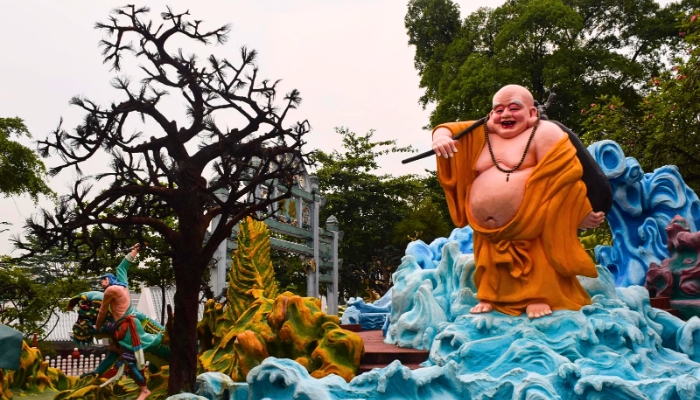 Also known as Haw Par Villa, it was created in 1937 as a theme park. Exploring the Tiger Balm Garden is among the famous Activities in Singapore, and tourists from around the world come here to learn more about Chinese Mythology. It is the place where Tiger Balm was invented.
Entry Fee– Free
Location– 262 Pasir Panjang Road
Timings– 09:00 AM to 08:00 PM
---
23. Visit VivoCity Mall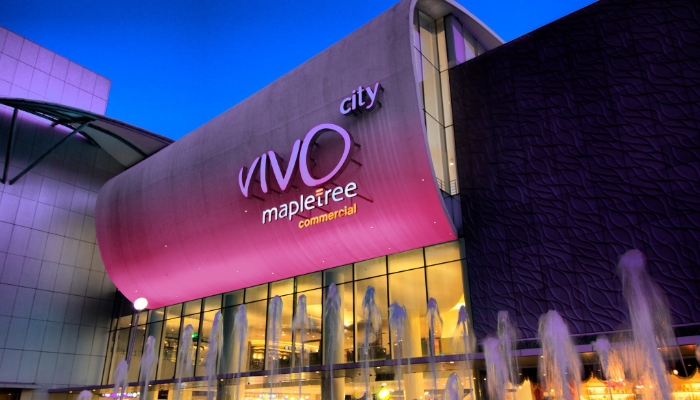 Visiting Singapore but tight on budget? Worry not! It is the biggest shopping mall in Singapore and is famous for its open space and outdoor kid's playground with a 'Skypark'. It houses the largest cinema in the city, the biggest toy store, a vast amphitheatre and a wading pool. You don't have to spend a lot to soak in the beauty of Vivocity.
Entry Fee– $3 per person
Location– 1 HarbourFront Walk
Timings– 10:00 AM to 10:00 PM
---
24. Shop & Eat in Chinatown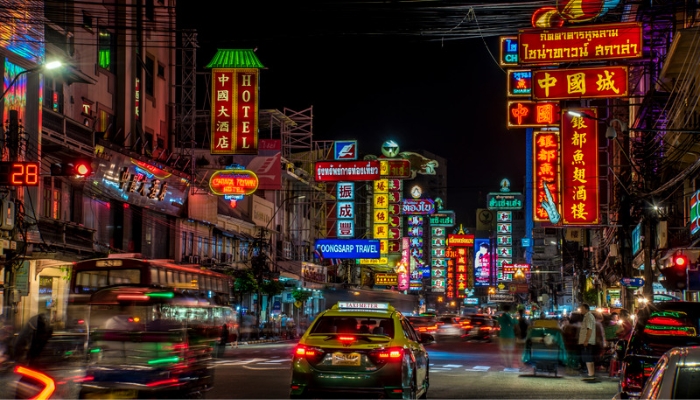 Exploring the streets of Chinatown is one of the best things to do in Singapore for free. And trying out the local shops and eateries is something one shouldn't miss while being there. Chinatown has a rich history where you can try authentic Chinese food. So make sure you have plenty of time to shop and eat here.
---
25. Take A River Safari At Singapore River Wonder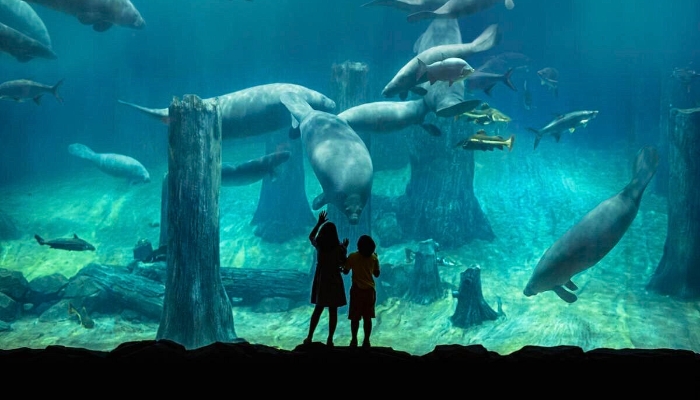 If you're a wildlife freak, then River Wonders is for you. It houses over 11,000 animals of over 260 species and 400 plant species, making it one of the world's largest collections. It is the best thing to do in Singapore because it is home to Mekong giant catfish, freshwater stingrays, giant arapaima, green anacondas and giant pandas!
Entry Fee– $31 per person
Location– 80 Mandai Lake Road
Timings– 10:00 AM to 07:00 PM
---
Top Attractions In Singapore
If you are wondering about what to do in Singapore, then here are a few attractions that you must visit:
1. Gardens By The Bay
Spanning 101 hectares in the Central Region of Singapore, Gardens by the Bay is a remarkable futuristic nature park next to the Marina Reservoir. This place takes you to a world of natural wonders where majestic trees, vibrant flowers, and stunning architecture bring the perfect balance. The garden has the Largest Glass Greenhouse in the World, the Flower Dome. Also, there is the Cloud Forest, which is the World's tallest indoor waterfall. Exploring this is one of the best things to do in Singapore at night.
2. Singapore Botanic Gardens
Only the tropical garden, also a UNESCO World Heritage Site, is the Botanical Gardens, a must-visit. So the garden is a 164-year-old tropical garden in the Orchard Road shopping district. The garden has some of the best and most spectacular tropical flora. The garden is essential for research, science, and plant conservation.
3. Singapore Mass Rapid Transit – SMRT
Singapore's MRT (Mass Rapid Transit) is a superfast train and bus system with a vast network of routes that will help make travelling through the city much more accessible. Singapore's famous attractions are a few steps away from an MRT station.
4. Singapore Zoo
Previously referred to as the Mandai Zoo or Zoological Gardens, it is an open-concept zoo in Singapore. So the zoo has over 300 species in zones like Fragile Forest, Wild Africa, and RepTopia. The zoo occupies a 28-hectare landscape, and you can watch over 2,800 fascinating animals. The Primate collection features gibbons, orangutans, and lemurs in vast, livable habitats.
5. Singapore Discovery Centre
One of the top things to do in Singapore is to visit the Discovery Centre, where you get to understand Singapore's history and future. The edutainment centre boasts a science museum, art gallery, and outdoor play area. It is one of the best things to do in Singapore with kids.
6. Singapore Flyer
The Singapore Flyer, standing tall at 165 meters, provides incredible 360-degree views of Singapore's cityscape. First opened for public use on 15 April 2008, this magnificent giant has 28 air-conditioned capsules, each accommodating 28 passengers, and a three-story terminal building.
7. Chinatown
Singapore's Chinatown is one of the city's liveliest districts, known for its vibrant heritage buildings. Here, you can find plenty of old Chinese shophouses and beautiful things to do in and around it – it hosts some of the top tourist spots here too! Also, there are temples, and you can find plenty of food dishes to try.
8. Marina Bay
Marina Bay Sands is an integrated resort on Marina Bay that stands as a landmark. It opened in 2010 and was considered the world's most expensive standalone casino property. Marina Bay is an epicentre of attractions in Singapore that provides visitors with plenty of experiences. It is operational 24/7 and presents a range of activities and experiences for everyone.
9. National Orchid Garden
If you love nature, one of the top things to do in Singapore is visit the National Orchid Garden. This small, beautiful, and colourful garden has over 1000 species of orchids. It is within the Singapore Botanic Gardens, yet it requires a few to enter.
10. Cloud Forest
Gardens by the Bay's Cloud Forest is one of the premier attractions in Singapore, which is beside the Flower Dome. Boasting spiralling walkways and one of the tallest indoor waterfalls that pour water from over 35 meters up, it is one of Singapore's premier attractions. Also, the best part is the entire region of Cloud Forest has nine levels to exhibit the marvels kept here.
---
Tips to Know Before Visiting Singapore
Check Visa Requirements: Before flying to Singapore, Indian passport holders need to apply for Visa. Note that there is no Visa on arrival facilities for Indians.

Check the Weather Conditions: The City experiences a tropical climate, humidity, and at times, sporadic rainfall. Hence, research the temperature year around you and then book your Singapore packages for a comfortable vacation.

Transportation: Moving around the city is easy because of the efficient, clean, and affordable MRT and buses with vast networks throughout Singapore. The taxis are also quite affordable here, and you can book taxis to travel around.

Keep Cleanliness and Avoid Chewing Gum: The city is well-known for cleanliness. Hence, as a tourist, you must maintain cleanliness throughout your visit. You must dispose of litter in the appropriate bins and avoid litter in public places. Also, chewing gum is banned in Singapore. Hence, avoid taking them with you or consuming them.

Try Local Food in Singapore: It has a diverse culinary scene. You can enjoy local delicacies and international cuisines. Try Hainanese chicken rice, laksa, chili crab, and roti prata here. Visit hawker centres, food courts, and local restaurants for authentic Singaporean cuisine.

Shopping At Orchard Road: The Orchard Roach is famous for being a premier shopping location with multiple internationally famous department stores. Moreover, you can find several retail options that range from luxury goods to affordable fashion.

---
Conclusion
Singapore will provide visitors with numerous exciting attractions and activities in 2023, making the destination unmissable. From iconic landmarks such as Marina Bay Sands and Gardens by the Bay to cultural hubs like Chinatown and Little India – Singapore truly has something special in store.
For shoppers, Orchard Road is a great option. Food lovers can indulge in Singapore's exciting street food and hawker for trying the delicious local cuisines! Additionally, The city pleases thrill-seekers because Universal Studios Singapore and Sentosa Island attractions promise exciting thrill-ride experiences. For the ultimate experience, you can also consider booking a Singapore Cruise package. In short, the city has it all, making it one of the best travel destinations.
Also Check: Singapore Holiday Packages
Frequently Asked Questions
Q-1. What are the adventure activities to do in Singapore?
Some adventurous activities in Singapore include Indoor Skydiving, Water Adventure, Night Safari, and Singapore Cable Car.
Q-2. What are the best water sports activities to do in Singapore?
Some of the best water sports activities include Wakeboarding, Kayaking, Surfing, Standup paddle boarding, Flyboard, and more.
Q-3. Which are the most romantic things to do in Singapore?
Some romantic things to do in Singapore include viewing the skyline together, going on romantic dinners, exploring the Gardens By The Bay, going to a spa, planning a private yacht charter, and more.
Q-4. What are the best things to do at Marina Bay?
You can try gambling at the casino, explore Gardens by the Bay, visit the Marina Bay Sands SkyPark, the Helix Bridge, and more.
Q-5. What are the best fun things to do in Singapore with kids?
With kids, you can enjoy several activities. So this includes visiting the Gardens by the Bay, S.E.A Aquarium, Singapore Zoo, Kidzania, a Night Safari, and more.
Q-6. What are the Famous Activities In Singapore?
A few famous activities in Singapore are Night Safari, exploring Gardens By The Bay, Universal Studios, SEA Aquarium, trying gambling at Marina Bay Sands' casino, enjoying water sports and more.
Q-7. Which are the Top Shopping Places In Singapore?
A few top shopping places in Singapore are Chinatown Street Market, Orchard Road, VivoCity, The Shoppes at Marina Bay Sands, Haji Lane, Little India, etc.
Q-8. What are the Sightseeing Places In Singapore?
Marina Bay Sands.
Gardens by the Bay.
Universal Studios Singapore.
Sentosa Island.
Changi Experience Studio, Changi Airport.
Orchard Road
Botanics Garden
Singapore Flyer