Dubai is famous for Burj Khalifa, its architecture, traditions, and shopping places. The city has innumerable shopping places. For some, these shopping places looks like candy shop because of the high price tags. Famous shopping places have price tags higher than many can afford. But don't worry; there are places where you can indulge in affordable shopping in Dubai without stressing about your budget. Clothes, jewellery, electronics, souvenirs, and almost everything you can imagine are found in these places.
Wanting to go shopping in Dubai but afraid you might spend all your travel budget on shopping? Well, worry not; Dubai has fantastic places to shop cheaply in Dubai and pack your bags.
If you're looking for an unforgettable shopping experience on your honeymoon, book Dubai honeymoon packages with flights and accommodations.
Cheapest Dubai Holiday package awaits your arrival to have a luxury tour in Dubai.
Book our Dubai honeymoon tour package for a romantic getaway.
List of Best Places for Cheap Shopping In Dubai
1. Dubai Outlet Mall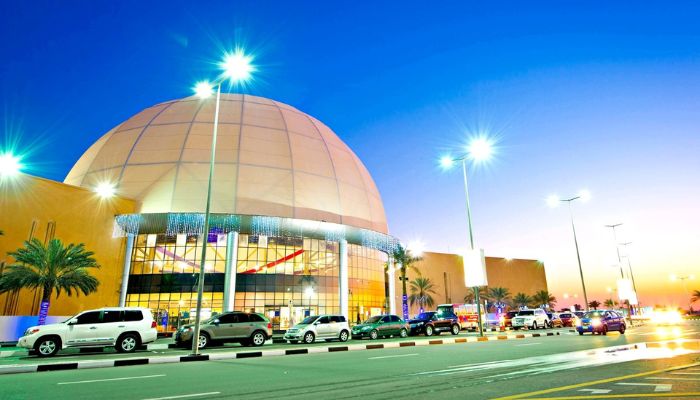 If you are looking for cheap shopping in Dubai, Dubai Outlet Mall must be on the list. The place is well-known for last season's collection from famous brands like Bloomingdale's, Harvey Nichols, and Boutique 1 at unbelievably discounted prices. This shopping place in Dubai is dedicated to fashion and lifestyle shopping. You can also shop for big names like Adidas, Givenchy, Wrangler, Tods, and Stella McCartney, who run clearance sales. If you are someone who goes crazy over interior décor products or is brand-obsessed, then you better bring full wallets. There is an extensive range of interior décor selections, furnishings, footwear, and more at significantly discounted prices.
Location: Dubai Outlet Mall, Dubai Al-Ain Road
Open Hours: 10:00 am to 10:00 pm
Also Check: Meena Bazaar Dubai
---
2. Wafi Mall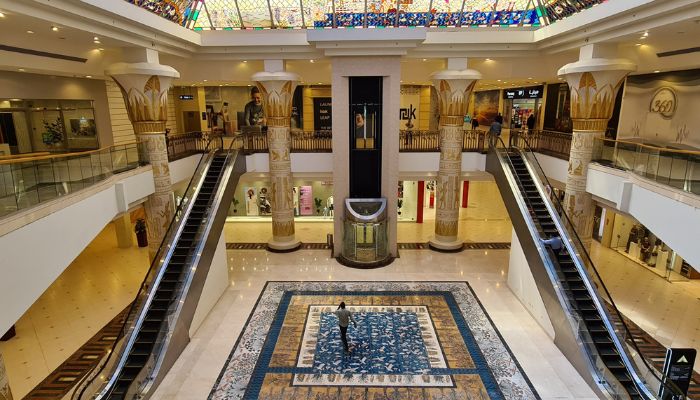 Wafi Mall is another place for affordable shopping in Dubai located in Wafi City Complex. There are over 300 shops and stores where you can find a wide range of affordable to designer brand products. The place offers cheap shopping in Dubai and has marvellous Egyptian-themed architecture worth seeing. A Khan Murjan Souk in the mall is recreated to give a feel of 14th-century Baghdad. Vendors from across Arab come to WAFI Mall to sell the finest and traditional products and souvenirs like lanterns, Turkish rugs, tea sets, and more at reasonable prices.
Location: WAFI mail, Oud Metha Road
Open Hours: 10:00 am – 10:00 pm
Also Check: Things To Buy In Dubai
---
3. Al Karama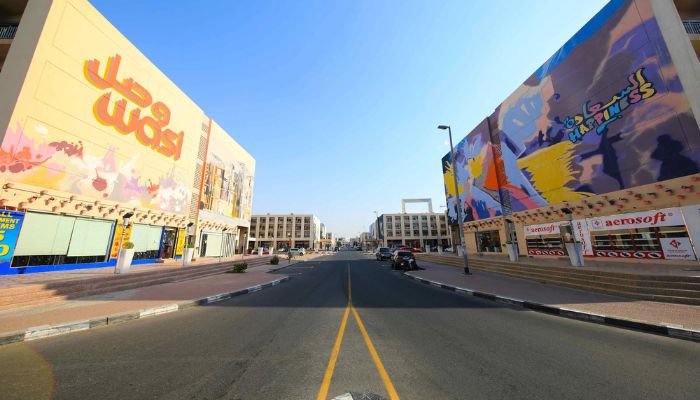 Located on the outskirts of Dubai, Al Karama is a paradise for people looking to shop cheaply in Dubai. The price tags of products that say AED 1000 in a famous mall can be found here at AED 50-60, which also can be bought at a lower price depending on how you bargain. You can also find shops for shoes, taches, handbags, souvenirs, and clothing while walking on the streets of Al Karama. The prices here are not fixed and give you a window to bargain.
Location: Kuwait Street, Near Al Attar Shopping Centre
Open Hours– 10:00 am – 10:00 pm; Friday- 10:00 am – 12:00 am
Also Check: Skydiving in Dubai
---
4. The Outlet Village
It is a shopping place in Dubai where you can find great deals and discounts on branded items. The Outlet Village is an Italian-themed shopping mall in Dubai. If you go crazy over big brands like DKNY, Galeries Lafayette, Michael Kors, Carolina Herrera, Hugo Boss, Nike, and more, it is the place to go shopping in Dubai. You can find various heavily discounted prices and cheap deals on branded products at this place. You can get exciting deals and a yearly 50% discount on branded handbags. The Outlet Village is a 45-minute drive away from the city centre.
Location: Near Dubai Parks and Resorts, Mina Jebel Ali
Open Hours: 10:00 am – 10:00 pm
Also Check: Dubai Travel Requirements
---
5. Garderobe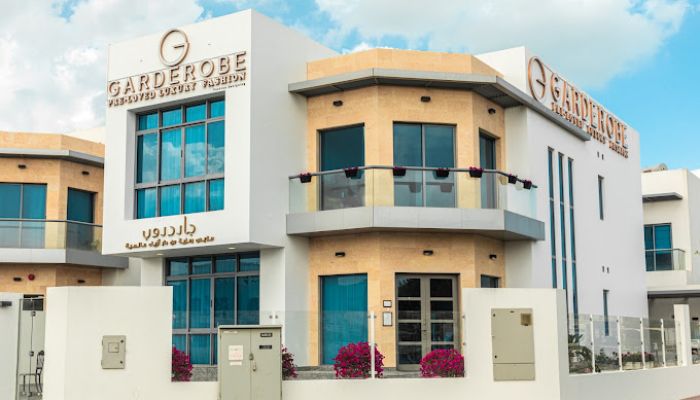 Not everyone can afford luxurious brands like Chanel, Michael Kors, etc. But to make them available for ordinary people is what Garderobe does. Garderobe is another place to go for cheap shopping in Dubai. They sell pre-owned luxurious products from well-known brands like Alexander McQueen, Chanel, Celine, and more at affordable prices. The price tag of their products ranges from AED 500-40,000 (USD 15 to 10,700) and attracts many customers. Garderobe also has a website where you can view and buy the products. The collection at Garderobe never gets short of the updated trend for those who like to change their wardrobe occasionally.
Location: Garderobe, Villa 590, Jumeirah Beach Road
Open Hours: 10:00 am to 08:00 pm
---
6. Retold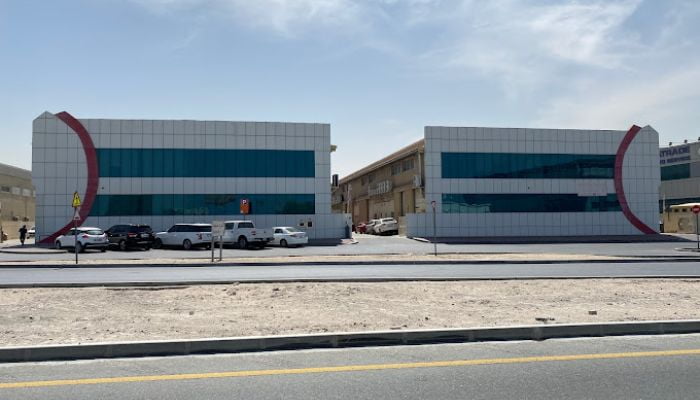 Retold is another place for cheap shopping in Dubai, which Sian Rowlands started. She opened it with an aim to the encouragement of purchasing and using second-hand clothes rather than buying a new outfit. Sian Rowlands encourages customers to invest in well-made, long-lasting fashion products that stay with fast-changing fashion trends. He says changing our thoughts and fashion will help keep the planet greener. She has created a second-hand clothing collection from high street designers and fashion labels in Retold, spread in a 3000 sq ft boutique.
Location: Retold, Shop 5, Avenues 93-94, Al Barsha
Open Hours: 09:00 am to 09:00 pm
---
7. Dragon Mart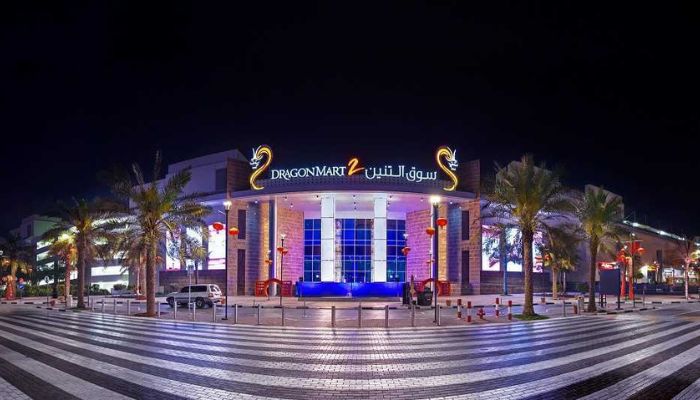 Whether it is jewellery shops in Dubai or cheap deals on clothes and footwear, Dragon Mart is where you can indulge in some shopping in Dubai. Every product in this shopping mall in Dubai is made in China and imported from there. When you go shopping at this place, it is recommended to check the quality of the products before buying them. The mall also has various brand outlets such as Mata and H&M. Dragon Mart is like a symbol of cheap shopping in Dubai, where you can find everything you can imagine in one place.
Location: International City Al Awir Road- Interchange 5
Open Hours: 10:00 am to 10:00 pm
Thursday-Friday– 10:00 am to 12:00 am
---
8. Souks in Dubai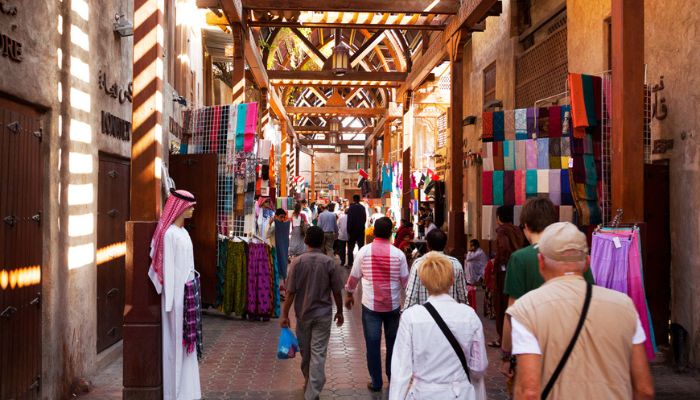 Dubai is known for its Souks, and there are many old Souks in Dubai, including the Textile Souk in Bur Dubai. It is a traditional shopping place in Dubai that offers a wide range of fabrics. Silks, prints, textures, and you can buy a range of fabric types from this place. You can also buy clothes, accessories, and bags at a discounted price here.
Location: 57 Ali Bin Abi Talib St, Bur Dubai
---
9. Brands for Less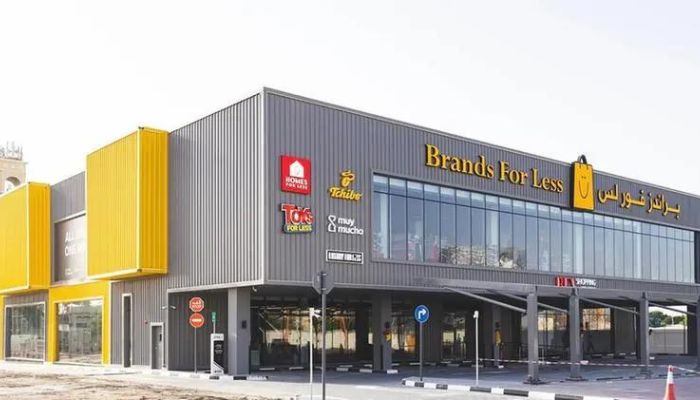 Brands for Less, as the name says, is a place for folks who want to shop in Dubai without burning holes in their pockets. You can buy branded products at affordable prices here. You can find various products here, from fashion and accessories to electronic shops in Dubai. What makes it on the list of places for cheap shipping in Dubai is that the effects start here from as low as AED 11. Brands for Less also has an online website where you can explore and buy products no matter what place you are in Dubai. You can locate them at multiple locations, including Ibn Battuta Mall, Uptown Mirdiff, and Umm Suqeim Street.
Also read: Places to visit in Dubai
---
10. Global Village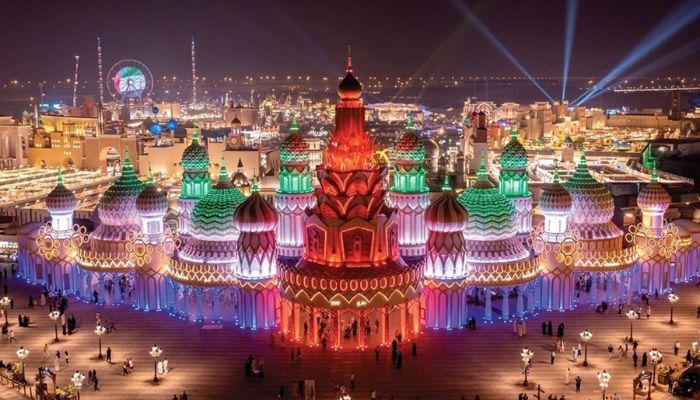 Global Village is a theme park in Dubai and a place to indulge in cheap shopping in Dubai. The site offers affordable products ranging from clothes to accessories and souvenirs from various countries that set up their shops here from November to April, a peak tourist season in Dubai. If you are planning your Dubai trip during these months, it is a place that you must visit for fun and shopping.
Open Hours– 04:00 pm to 11:30 pm
---
11. Dubai Waterfront Market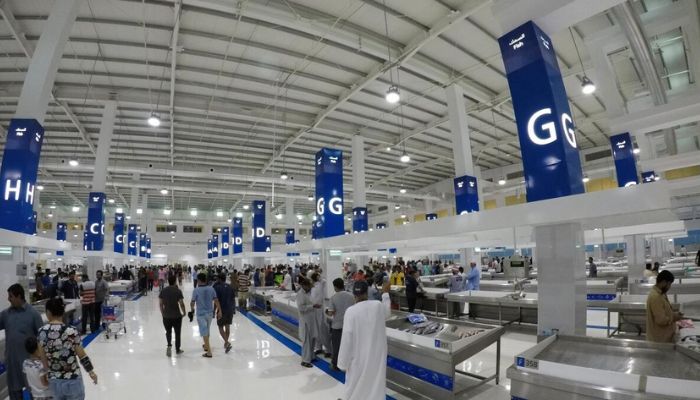 One of the favourite places of Dubai for budget shopping Dubai is the waterfront market in Deira. The market is famous for fresh seafood and fresh local vegetables. However, many tourists don't know they can find shops for affordable jewellery, clothing, accessories, and many other products.
Location: Al Khaleej Road, Opp Dubai Hospital, Corniche Deira
Open Hours– 24 hours
---
12. Dubai Flea Market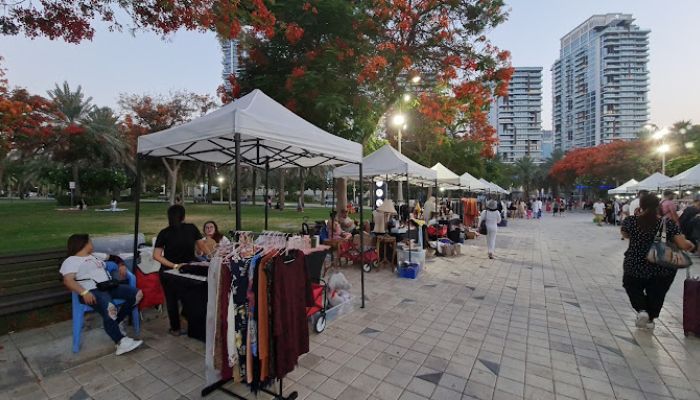 When shopping in Dubai without worrying about the budget, one must visit Dubai Flea Market. It is the most sought-after shopping place in Dubai. You can find electronic shops in Dubai, jewellery shops in Dubai, furniture, toys, antiques, books, and old household products here. The market is set up at different places every weekend and is a top place to buy budget-friendly products in Dubai. Deira, Zabeel Park, and Al Barsha Pond Park are familiar places. You need to keep tracking the location of this market with their calendar if you want to shop from here.
---
Conclusion
Dubai is a city that offers both luxury and cheap shopping in Dubai. When it comes to shopping in Dubai, the city has an endless list of places for shopping in Dubai. While you book your Dubai tour packages, dedicate a day to shopping because a trip is never complete without exploring markets and shopping.
---
Other Dubai Packages
---