Dubai has a store of cuisines say Lebanese, Arabic, Iranian, or Indian Food, served with luscious flavours by the enchanting local eateries on the Dubai streets. The Street food in Dubai is a major attraction of the Dubai Tour and is famous worldwide. The most popular piquant delicacies filled with the rich taste of different flavours are a melting pot of cultures. Dubai has everything one would like to explore yet crave to visit again. The city is known for its world-breaker events and famous street food in Dubai, which is gaining importance worldwide, hence becoming the central tourist hub.
---
Table of Contents
The most popular Street Food in Dubai gives you a taste of Middle-Eastern cuisines blended with Asian cuisines. As the topmost Foodie and exotic city in the world, it proffers you to experience a tempting taste of the extravagant delicacies in the streets of Al Karama, Jumeirah, Bur Dubai, Al Barsha, and others. Dubai is perfect for vacations with your partner, kids, or family. Desire to plan your Dubai Holidays to grab the best Street Food in Dubai and experience adventures in Dubai? Then Roaming Routes is offering all-inclusive Dubai Tour Packages from India. You can also check out our Dubai honeymoon packages for couples at the best price.
Also Check: Dubai Travel Requirements
Let's dive into some of the amazing Street Food in Dubai:–
---
Meena Bazaar in Dubai

Catch the amazing sight of Dubai, which is popular for shopping. Meena Bazaar is the oldest and busiest marketplace in Dubai, where thousands of shops propose umpteen categories of fashion and shopping items at budget-oriented prices. The dazzling marketplace offers you the thriving food culture you can't resist grabbing the Street Food in Dubai. This is the place that can serve you authentic dishes using Indian Spices. In the Meena Bazaar, you will get the best taste and delicious dishes like bhajis, biryanis, samosas, curries, and many more at pocket-friendly prices. Other than street food, there are numerous things to do in Dubai.
Location:- Located near Sheikh Zayed Road, Dubai
Timings of the Meena Bazaar:- 8 am-12 pm
Popular Food Joints:- The top place to eat the city's unique cuisines and get a homely taste experience is Al Ustad Special Kabab, popular for South Iranians and kebabs speciality.
Also Check: Indian Restaurant in Dubai
---
Al Karama in Dubai

Shopping and eating on a budget? Al Karama is the street food market in Dubai to satisfy all your cravings at amazing deals. This place houses almost 300 stores to offer you multicultural vibes that can lure you to grab sumptuous, mouth-watering, delicious delicacies at pocket-friendly prices. Famous for the chilly Vada Pav, the Al Karama Market place is the oldest bazaar of Dubai and a must-visit place for the best Street Food in Dubai. Visit in winter, the best time to visit Dubai to experience the different and Famous street food in Dubai.
Location: 18 B Street, Next to The He Karama Fish Market, Dubai
Al Karama Timings: 10 am to 10 pm
Popular Food Joint in Al Karama: The Chaat Bazaar
Also Check: Things To Buy In Dubai
---
Ripe Market in Dubai

Catch a refreshing vibe at the Ripe Market place which is known as the All-in-One Marketplace. The Ripe Market is an open platform for small and local businessmen to sell handcrafted goods and organic products to tourists or locals. From organic vegetables and fruits to different varieties of organic products such as gluten-free food, eggs, honey tea, etc., are available under one roof of Ripe Market. The Melt Room is famous for its mouth-savoring Musabbahha, Mac n Cheese, and Shawarmas. So, try the mouth-watering street food of Dubai here and get stunned by the amazing taste.
Location: Umm Sequim Street, Dubai Police Academy.
Ripe Market Timings: Friday – Saturday (9:00 Am – 7:00 Pm)
Popular Food Joint: Shawarmas & Syrian Dishes
Also Check: Shopping in Dubai
---
Sheikh Zayed Road in Dubai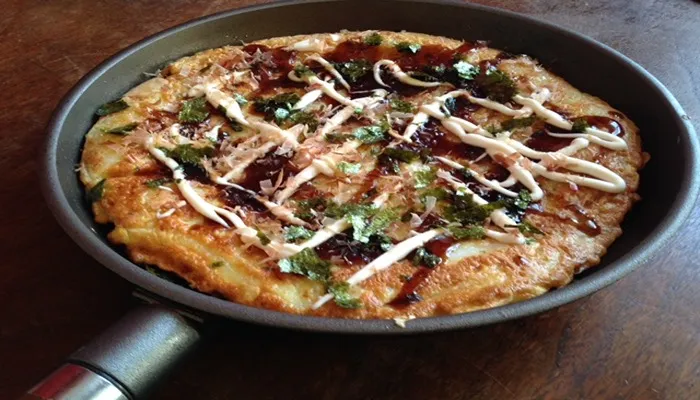 One of the famous Dubai Tourist Places, Sheikh Zayed Road is home to Dubai's neck-cracking high skyscrapers running from the Burj Khalifa to Emirates Tower. The long road of 55 Kilometers is a heart line of Dubai and is popular for the heart-stirring opportunity to experience unique and home-cooked Emirati Food. If you are looking for the best Street Food in Dubai, then is the best place to open for 24 hrs, People especially visit the place to grab delicious food during late hours at night.
The magnificent Sheikh Zayed Road is ready to amaze people with its exclusive style of trucks in a line serving you the amazing Street food of Dubai from different parts of the world. From the Chicken Drifter at Burger Pit to the Egg and Cheese Fetter at Zaroob are the most in-demand dishes here 24 hours available to you.
Location: Starts from landmark Emirates Towers to the Burj Khalifa
Sheikh Zayed Road Timings: 24 hours Open
Popular Food Joint: Okonomiyaki at Bentota, Pizzas, and Jamaican Beef Samosa.
Also Check: Skydiving in Dubai
---
Deira and Bur Dubai
The old Dubai is also named the Bur Dubai adorned with a waterfront called Dubai Creek that separates Deira Island from its physical location. Bur Dubai is a mesmerizing place known for its enthralling traditional Arabian houses. While exploring Old Dubai you can grab amazing dishes like Baklava at Al Samadi Sweets, Falafel at Sultan Dubai Falafel, and a few other places spread in the Old Dubai and serve the best Street Food in Dubai. The authentic food at Bur Dubai is exceptionally delicious making people crave the same taste again and again.
The neighbouring places of Bur Dubai are known for their traditional style 'Dhabas' serving economical food and yummy eats without showcasing and fancy restaurant buildings.
Location: Old Dubai
Bur Dubai Timings: Opens at 10 am – 1 Pm, 5 Pm – till midnight.
Popular Food Joint: Samosas at Al Abra Cafeteria in Deira and Dahi Vada at Chaat Station Cafeteria in Bur Dubai.
Also Check: Restaurant in Dubai
---
Downtown Dubai

Iconic Dubai gives impressive and awe-aspiring experiments to tourists through its amazing attractions, hotels, luxurious restaurants, and lively lifestyle and nightlife in Dubai. Downtown Dubai is one of the famous glitzy Dubai markets offering you various types of cuisines, being The most known are Castilla Taco at Maiz Taco Food Truck, Zuma for Japanese, and Baker & Spice for International Cuisines.
Downtown Dubai offers an umpteen number of open-air dining options and beautiful eateries, this place has become one of the famous Tourist Attractions for street food in Dubai.
Location: Near Sheikh Zayed Road, Dubai
Downtown Dubai Timings: Open 24 hours
Popular Food Joints: Vegan at the Supernatural Kitchen, Souffle Cheesecake at Yamanote, and Morelli's Gelato.
If you are looking for the best guide for the best Street Food in Dubai, then you are on the right page. Why not search for the best Dubai Tour Packages that include all the best eateries in their package with all-inclusions like a luxury car. Roaming Routes is the best travel agency offering the best all-inclusive Dubai Tour Packages with the best street food in Dubai.
---
Other Dubai Packages
---