Dubai is having air-conditioned malls that look like the fashion paradise of the world. The City is all about exciting things that focus on attracting the world of visitors. This includes things like shopping, sprawling Desert Activities, Grand Art Galleries, and cultural institutions. If you want to experience a jump out of a plane or an adrenaline rush then you can visit this city. Or if you're on your honeymoon in Dubai then visiting the Miracle Garden, skydiving, and staying in the Palm Hotel are some must-to-do things you should include in your Dubai honeymoon packages One of the best things to do in Dubai is to witness Dubai's Dramatic Fountain. We can prove this as we have got a list of 25 must-do things in Dubai in Dubai tour packages of Roaming Routes.
25 Best Things to Do in Dubai
The following are the best things to do in Dubai that you must experience during your Dubai tour. Now, let's just dive into the 25 top activities in Dubai:-
1. Visit Dubai Burj Khalifa: World's Largest Rooftop
The tallest building in the world, which is visible from almost everywhere, is located in Dubai. The best thing to do in Dubai is to witness the thrilling sights from the street.
The top of the 160-story behemoth is so fascinating that you can visit it. The high-speed elevators filled with thrill are also nice things to do in Dubai today.
As you step on the observation deck you can be filled with a complete awe moment. Visiting Burj Khalifa is one of the best things to do in Dubai with family. Whether it's summer or winter you experience Dubai city tour at its best because of the numerous activities to do in Dubai. So there is no particular best time to visit Dubai you can visit it any time.
Also Check: Street Food in Dubai
---
2. Shop in Dubai Mall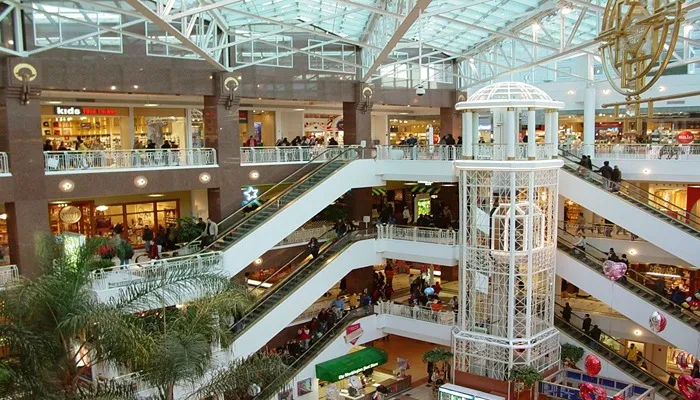 Almost 100 million visitors a year are drawn by the Dubai Mall as it is the largest in the world. In this mall, it's very easy for a person to get lost. There are almost more than 1,200 shops. To beat the heat in Dubai this mall is a great place and one can ogle at its luxury stores. From all over the world many tourists are drawn here day by day. We can say that one of the must-do things in Dubai is to explore the Dubai Mall.
Also Check: Restaurants in Dubai
---
3. Enjoy the World's Best Fountain Show: Dubai Fountain
The fountains in Vegas are put to shame by the world's tallest fountain.22,000 gallons of water up 500 feet in the air within the 30-acre Burj Lake are shot as multiple fountain shows are scheduled a day. A person can get much closer to the action than before as a new floating viewing platform is there. You can pause for a moment and easily enjoy the show in Dubai Mall. You can enjoy the beautiful fountains which are there and it is among the best things to do in Dubai at night.
Also Check: Photography Places in Dubai
---
4. Explore the Exotic Dubai Global Village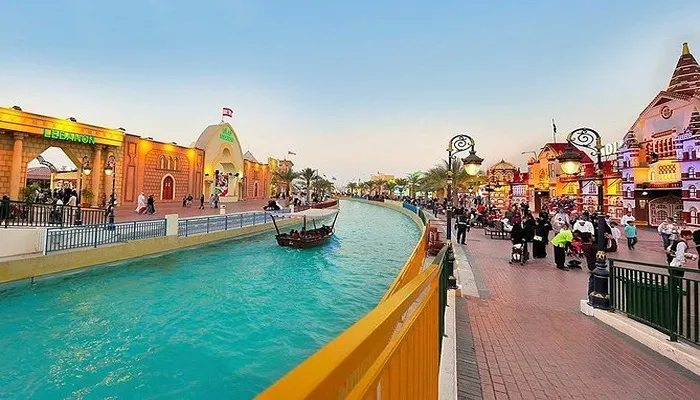 One of the best things to do in Dubai weekend includes a visit to the popular Global Village.
A theme park for all ages is Dubai's massive Global Village. There the rides and attractions are very kid-friendly so due to this reason, they are very popular with families. One can witness this park from November to April and it is one of the best things to do in Dubai. From all over the world the concerts, dining, and rides are featured here.
Also Check: Dubai Food
---
5. Get Clicked at Dubai Frame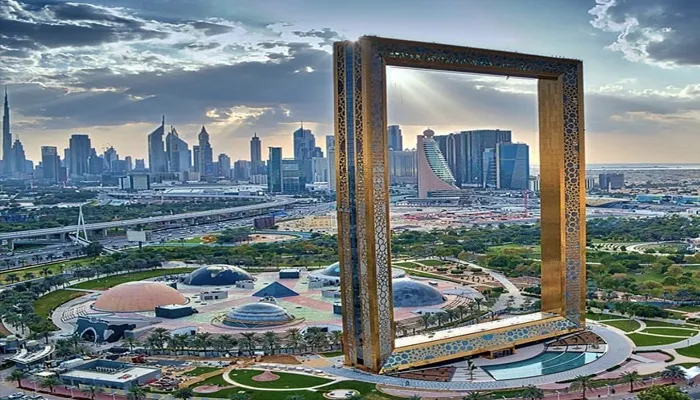 Among the best things to do in Dubai today also comes the Dubai Frame. In the world, it is considered the picture frame which is the largest among all. The metaphorical connection that the old and new city have between them is represented by the design of the Dubai Frame. It is a very giant and glistening gold frame which is about 500 feet tall. All the guests can be shuttled to the top as it boasts lifts of panoramic glass. There people can easily walk on a clear glass walkway along the 313-foot width. At the venue or online the tickets can be easily purchased. The cost for it lies between $5 and $14.
Also Check: Dubai Tourism
---
6. Dive into the Icy World: Ski Dubai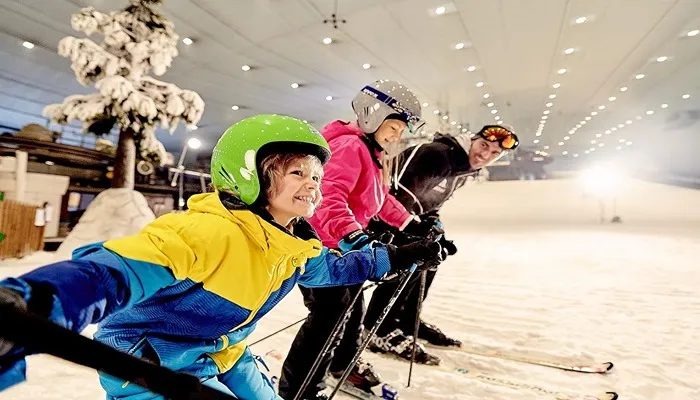 Ski Dubai is one of the best things to do in Dubai today. In the middle of a mall inside a desert, the world's largest indoor ski slope is situated. One can behold this sight. One should plan to go early there. The cost of a daily ticket lift is around $138 which excludes rental equipment. This place is filled with kids and families. Many people take part in penguin visits and various types of rides. There is also a dedicated freestyle area for you along with two runs if a person is here to shred. Truly, exploring Ski Dubai Indoor Snow Park is a must-do in Dubai.
Also Check: Things To Buy In Dubai
---
7. Ride Queen Elizabeth 2 Cruise (QE2)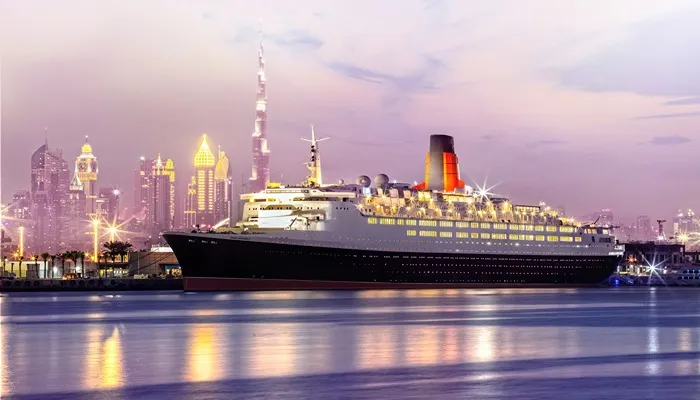 Queen Elizabeth 2 has been restored to its former glory and is one of the top things to do in Dubai today. In its permanent home, Port Rashid which is adjacent to the old Dubai Queen Elizabeth 2 is operating as a hotel. Through regular guided tours ($170 per person, $100 of which is a credit toward food and drinks) and exhibitions, the iconic QE2 allows its guests and visitors to get immersed in the ship's rich history. The ship consists of a theatre and an upscale spa. It also has bars and eight restaurants.
Also Check: Shopping in Dubai
---
8. Visit Kite Beach Dubai: Count the Colors of Sky
Kite Beach is a unique beach among beaches in Dubai. For people who are beach lovers, you can enjoy the most at Kite Beach as it has a wide stretch of sand, beach chaises, and aquamarine water. As sunbathing isn't quite enough it has enough activities too. You can easily join a beach volleyball game there and give kite surfing a good try. Around the soft running track, you can take a run too. Kite Beach is one of the best things to do in Dubai with family.
Also Check: Meena Bazaar Dubai
---
9. Get Thrilled at Dubai AquaVenture Waterpark
Aquaventure is one of the most popular water parks in Dubai and one of the most favourite thrilling adventures in Dubai to experience as it contains more than 30 slides and attractions. A private beach and thrilling rides are contained by the 42-acre site which lies along with the emirate's longest lazy river. To get the adrenaline pumping, there are record-breaking waterslides. For families, the Lazy River and Splashers Park are there. One can also have personal interactions with dolphins, sea lions, and stingrays. We can say that AquaVenture Water Park is one of the best things to do in Dubai with family.
Also Check: Dubai Travel Requirements
---
10. Uncover Glittering of Dubai Garden Glow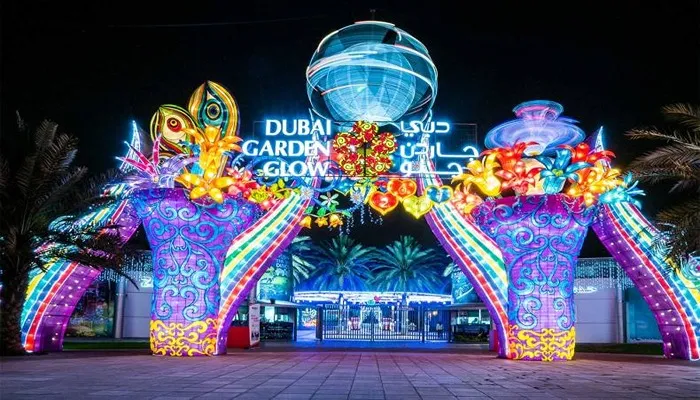 Visitors of all ages are attracted to the Dubai Garden Glow. There are five themed parks there which have bedecked glowing lights and mesmerizing illusions. The five parks include Glow Park, Dinosaur Park, Ice Park, Art Park, and Magic Park which is the most recent one. Also, there is great dining and an "edutainment" kid's zone along with regular live music. Dubai Garden Glow is one of the best things to do in Dubai at night.
---
11. Dubai Etihad Museum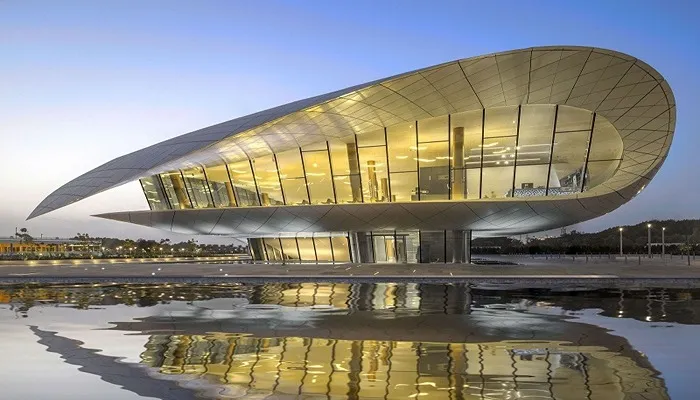 This ultra-modern museum offers a comprehensive look at the formation of the seven Emirates, which make up the UAE. A huge, diverse crowd of history-buff tourists and UAE nationals are drawn by it. This museum lies at the place where the country's unification was signed in 1971. At the Etihad Museum, even non-museum lovers can find something very interesting, like exhibitions, which are crucial to a well-rounded UAE visit. The Etihad Museum is one of the best places to visit in Dubai.
---
12. Visit Dubai Spice Souk for Countless Varieties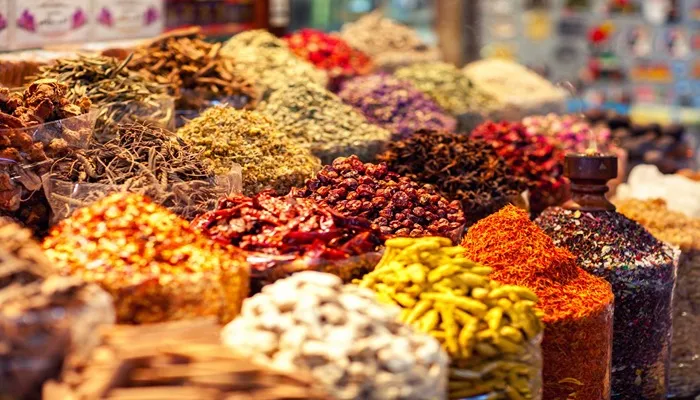 Among all the city's souks, the most entertaining is Dubai's sprawling spice market. This market is full of hustle and bustling crowds. There are various intoxicating sights there. The same ingredients are sold by most of the vendors. Things that are included are Persian dried limes, traditional Middle Eastern mixes of spices, saffron, rose hips, and barberries. The still pricey Saffron is available at an affordable cost at this place than anywhere else in Dubai. Handmade lanterns, souvenirs, spices, and clothes consist of these stalls. Both indoor and out the two dozen restaurants are also there. From there one can have a spectacular view of the famous Burj Al Arab hotel. Dubai Spice Souk is very fascinating, and it is one of the best things to do at Dubai weekend.
---
13. Jumeirah Mosque: The Glorified Art
The Jumeirah Mosque is the most popular among a wide range of travellers. This is the only mosque in Dubai that is open to non-Muslim visitors too. In the medieval Fatimid style, this mosque is crafted from white stone entirely. In the whole Emirate, this mosque is the most beautiful and it looks breathtaking during the time of dusk. Here for around six days a week, the visitors are allowed. And the knowledgeable guides present there led the tour. Jumeirah Mosque is one of the best places to visit in Dubai. It is the best activity in Dubai trip packages.
---
14. Dinner In The Sky: Seriously!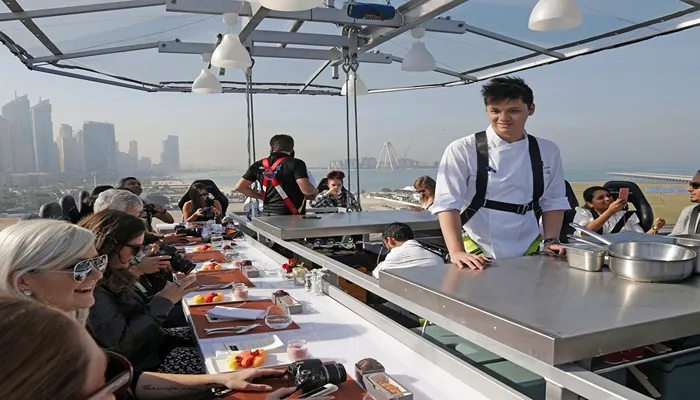 In Dubai, Sky Dubai is not an ordinary restaurant and many people wish to have dinner there. One must clip into a seatbelt if one wants to pull up a seat at the table. One can experience the delight of having food nearly 165 feet in the air. Over the course of an hour, there is a table that rotates slightly. If one has the potential to stomach the altitude then one can enjoy the impressive views of the Gulf. On this planet, this can prove to be one of the most unusual dining experiences.
If a person wants to spend some quality time with his long-time partner or best friend then this is the ideal place for that. One can also enjoy a romantic evening with his loved one here or can have a surprise celebration too. whether eating street food in Dubai or Dinner in the SkyDubai gives you an amazing food variety with quality. Dinner in the Sky Dubai is the best activity to do in Dubai.
---
15. Skydive Dubai: You are a Bird!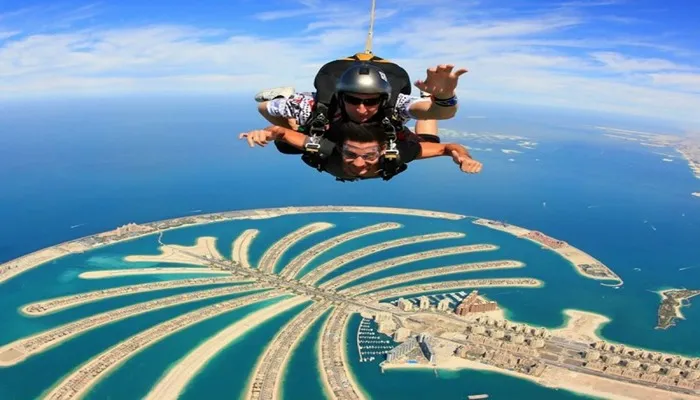 What to do in Dubai? Check out Adventure Skydiving in Dubai. If you are adventurous enough to do a free fall then Skydive Dubai is the right thing for you. At around 120 miles per hour, a person can fall freely from here. In the company of experienced guides, beginners are welcome to make a jump in tandem here. The plunge is taken solo by licensed drivers. From Skydive Dubai's location on the Palm, a tandem fight costs nearly $600.It is worth it for a thrill-seeker type of person who is not afraid of heights.
---
16. XLine Dubai Marina: Soul-Stirring Dubai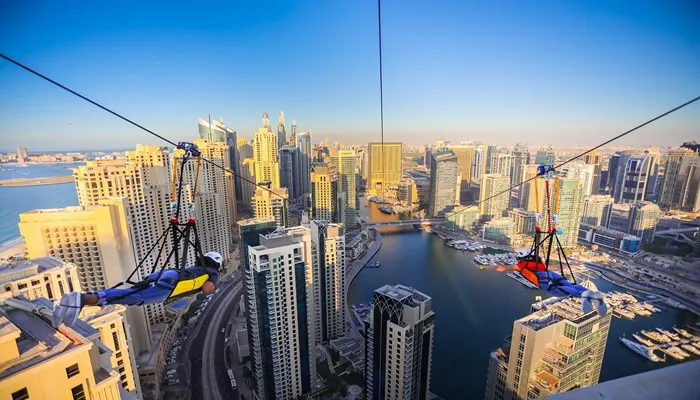 Through Dubai City, one can enjoy the fly-belly across highways, swimming pools, and skyscrapers. One can do this with the XLine Dubai as it is the steepest, fastest, and longest line in the whole world. At speeds up to 50 miles per hour and from a height of 560 feet, the riders can soar from the Jumeirah Beach Residence to Dubai Marina. With friends, one can also ride tandem here. We can say that visiting this place is one of the top things to do in Dubai today.
---
17. Al Marmoom Camel Race Track: Never-Seen Before!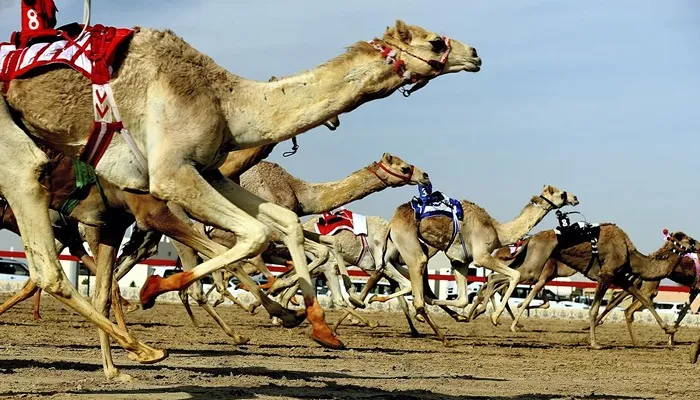 Al Marmoom which is a popular heritage destination draws camel racing enthusiasts like local people and individuals of all stripes. This kind of camel race nicely represents the Middle Eastern culture which dates back to the 7th century. Here most of the seats offer great views of the action and the grandstands are filled with handlers, trainers, and camel owners. The timing for the starting of the race is between 7 a.m and 9 a.m.All commentary and announcements are made in the Arabic language. We can say that attending this race is one of the best things to do in Dubai today.
---
18. Al Fahidi Historical Neighbourhood: Dubai's Royal Kitchen
A glimpse of the era before the formation of the Emirates in 1971 can be seen here in this quaint neighbourhood. At this place, people have the enjoyment from the twisted pathways and alleys. Here the traditional buildings can be witnessed by the visitors and they are crafted from gypsum, stone, teak line, and palm wood. The architecture buffs can aimlessly wander and get lost in its beauty here.
---
19. The StarLight Camp: Twinkling Twilight Eve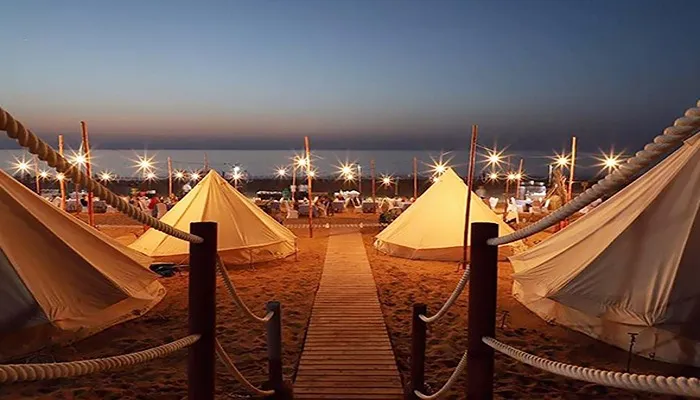 The StarLight Camp looks reminiscent of Arabian Nights and this pop-up desert camp is damn magical. This campsite is not very ordinary. It has dome-shaped structures so that the guests can sleep comfortably and properly. One can enjoy the beauty of the starlit skies that are open. There one can experience the rolling sand dunes all around and it feels great to wake up in the middle of the desert. We can say that the StarLight Camp is one of the best things to do in Dubai today.
---
20. Legoland Dubai: Be a Kid!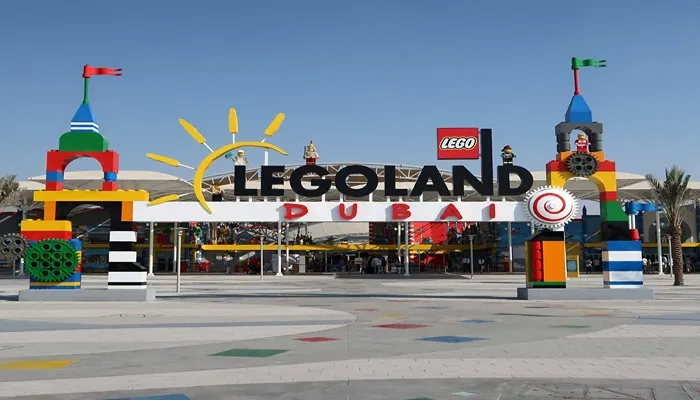 One of the best activities to do in Dubai today is Legoland Dubai. Yes, it is a wonderful place where people can enjoy almost 60 interactive rides. About 15,000 Lego models are present here. Families are allowed here along with their children between the ages of 2 and 12. It is one of the most famous theme parks in Dubai.
From 60 million Legos this theme park was created. Both indoors and out the six lands are encompassed by it. Outdoor attractions are too much to bear during the heat of summer. But the indoor attractions are way too good as they are fully air-conditioned.
---
21. Al Seef: Dubai Heritage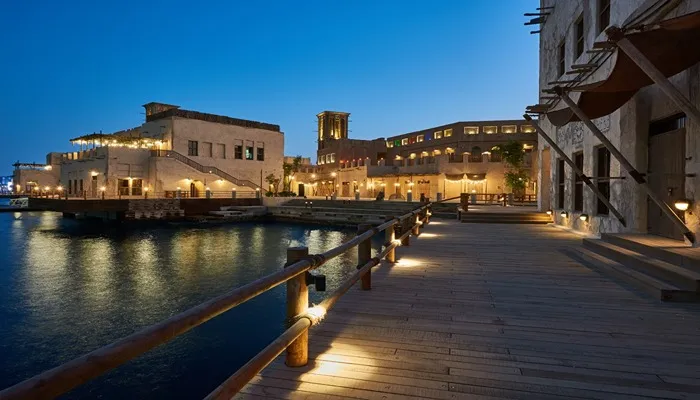 Within the cultural epicentre of the Emirate, the Al Seef is located. With contemporary offerings, Al Seef marries the heritage of the city. There is a 1.1-mile precinct that hugs Dubai Creek. In two areas it is split -one for the past and the other for the future. Through the charming laneways, a person can meander easily. There are many cafes and restaurants where one can sit and enjoy a coffee or a favourite meal. From one of the tranquil public squares, one can enjoy watching the activity on the creek.
---
22. Al Shindagha Museum: The Perfume House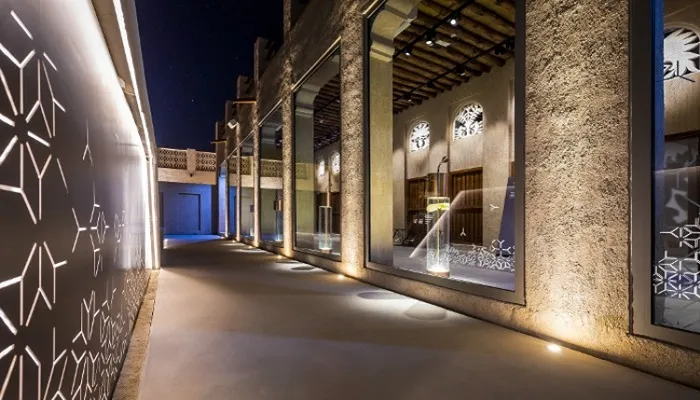 On Dubai Creek, the Al Shindagha Museum is positioned. The opportunity to travel back in time is offered by this perfume house. Here one can also discover the age-old method of Arabic perfume-making. One can also get knowledge about the perfume trading route of the region. The local scents (including oud, saffron, and specific roses), the traditional oils, and the ingredients can be explored here. This museum is one of the best places to visit in Dubai.
---
23. Dubai Opera House: Comedy, Music, Drama!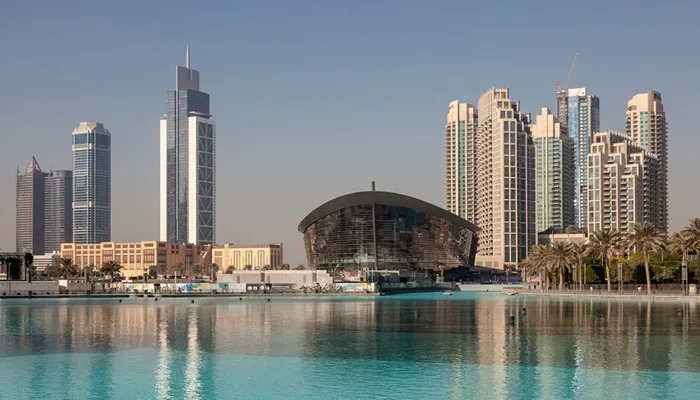 A breathtaking location is occupied by the state-of-the-art opera house of Dubai. It is located just in front of the Burj Khalifa and is also near the city of fountains. It is one of the best things to do in Dubai as it has a unique and futuristic design. Aside from opera, a variety of programming is offered by this multipurpose theatre. One can enjoy ballet, musicals, concerts, comedy, and family shows throughout the year. We can say that the Dubai Opera House is one of the best things to do in Dubai today.
---
24. Abra Ride Across Dubai Creek: A Ride is Must!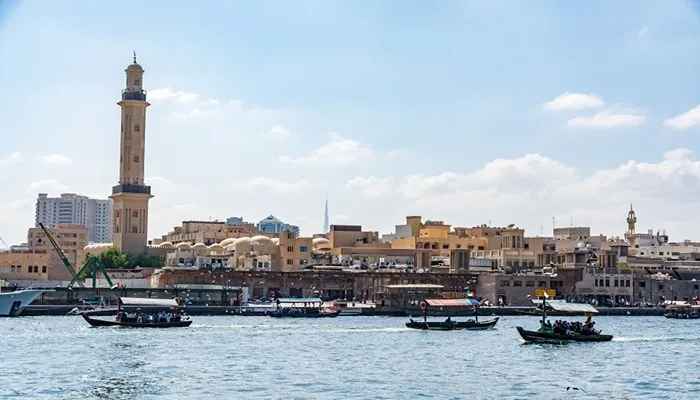 What to do in Dubai? Check out Abra Ride Dubai to get a feel for life one can ride an abra or traditional wooden boat which is one of the quaintest and low-key ways to enjoy. These boats can carry about 20 people and they gather on either side of Dubai Creek in Deira or Bur Dubai. To get across the creek quickly, many locals use boats. At dusk, a lot of tourists are seen. This ride is quite cheap and quick.
---
25. The Friday Brunch at Jumeirah Al Qasr: Taste of Dubai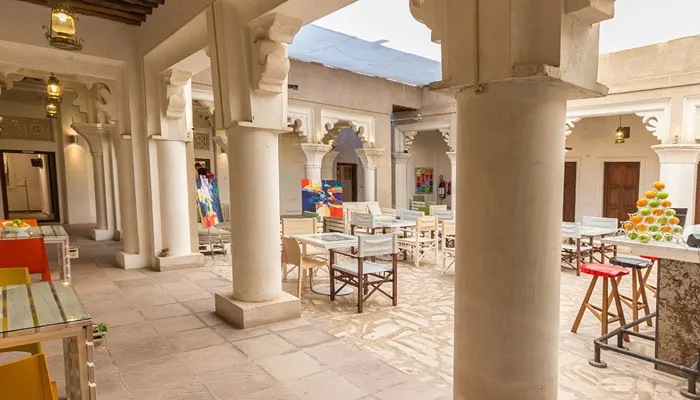 Dubai city which is also known as the city for brunch is famous for Jumeirah al-Qasr. Here the Hide, Al Hambra, and Arboretum are the three famous resort restaurants. There's something for each type of person here as there are 300 different dishes and thirty-five cooking stations.
If you also want to enjoy these things on your trip, kindly check out the Latest Dubai Trip cost from India for a better experience.
Also Check: Indian Restaurant in Dubai
---
Conclusion
Are you planning a Tour to Dubai? I wish to explore all of Dubai's Tourist Attractions and the fantastic best things to do in Dubai. Then check out the above blog that will give you an insight look at Dubai with the 25 best things to do in Dubai.
---
Other Dubai Packages
---