Dubai Shopping Festival (DSF) is among the most anticipated retail and tourist events, and it will return with a bang in 2023! The festival is a month-long spectacle of shopping, entertainment, and fun activities that attract millions of tourists to Dubai.
The festival takes place in several venues around Dubai, including malls, markets, and shopping complexes, all of which offer incredible bargains and discounts on various goods. From high-end apparel to gadgets, jewellery, and fragrances, consumers may find all they need and more.
This guide to the Dubai Shopping Festival 2023 will offer all the details you need to maximize your shopping experience. We will discuss the dates, what to buy, what to anticipate, available offers, and insider tips for obtaining excellent prices and discounts. Hence, be prepared to shop till you drop in Dubai in 2023!
During the annual Dubai Shopping Festival, couples may enjoy the ultimate shopping experience as well as a romantic retreat with Dubai tour packages for couples.
Cheapest Dubai Holiday package awaits your arrival to have a luxury tour in Dubai.
Book our Dubai honeymoon tour package for a romantic getaway.
---
What is the Dubai Shopping Festival (DSF)?
Dubai Shopping Festival is a month-long yearly event organized by Dubai Festivals & Retail Establishment, a division of Dubai's tourist department. Happiness may be found at the Dubai Shopping Festival through shopping rewards, amazing deals, and attractive discounts. Every possible item is available here, most of which are tax-free.
Dubai Shopping Festival, often known as DSF, was started as a shopping event on February 16, 1996. Shortly after, it was promoted as a tourist destination and currently receives up to three million tourists annually.
Every mall, park, and other tourist site would host various events throughout the month. The activities are unique to each location, so shopping does not get monotonous. Also, new initiatives are launched every year to make your encounter unique and unforgettable.
A wide selection of goods is available here, including gold, gadgets, automobiles, homeware, street goods, the newest luxury brands, jewellery, gemstones, and much more.
In addition to the deals and amazing offers, the festival also plans family-friendly events and entertainment with a family focus. Among them are movie premieres, public performances, nocturnal fireworks, sporting events, international fashion shows, rock concerts, and other cultural activities.
Also Check: Dubai Tourism
---
Dubai Shopping Festival Dates for 2023 & 2024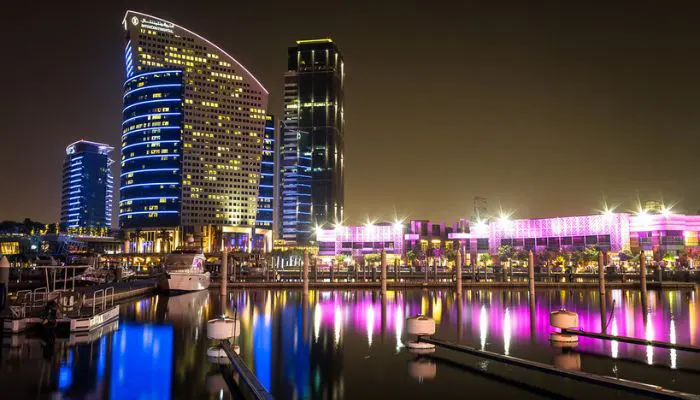 DSF is an annual event that typically occurs between December and January. It lasts around a month. The event has been held from December to February for several years, subject to the specific dates for each year. On DSF, malls are often open for extended hours, giving you enough opportunity to shop till you drop!
The Dubai shopping festival dates for 2022-2023 are December 15, 2022 – January 29, 2023. The dates for 2023-2024 are yet to be announced.
Also Read: Things to buy in Dubai
---
What is the Location of the Dubai Shopping Festival?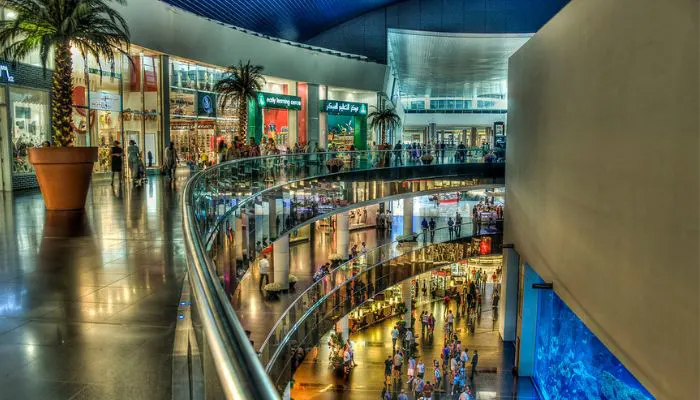 Every major shopping mall, city centre, and desert camp hosts the Dubai shopping festival. During this time, the global village of Dubai's souks will also be bustling with activity, with the Gold Souk being one of the most well-known.
Also, read Places to Visit in Dubai.
Must-Visit Places in Dubai during the DSF Festival are:
Dubai Mall
Night Souk
Mall of the Emirates
Lulu Village
Al Rigga Street
Gold Souk
Al Fahidi
Nakheel Mall
Global Village
The timings of Global Village during the Dubai shopping festival are 4 pm to 12 am on Sunday to Wednesday and 4 pm to 1 am on Thursday to Saturday.
Also Check: Shopping In Dubai
---
What to Buy in Dubai Shopping Festival 2023?
The Dubai Shopping Festival 2023 is an excellent chance for opulent shopping therapy. Numerous things are available, with a range of discounts and special deals. Among the must-buy things during the event are the following:
1. Gold Jewellery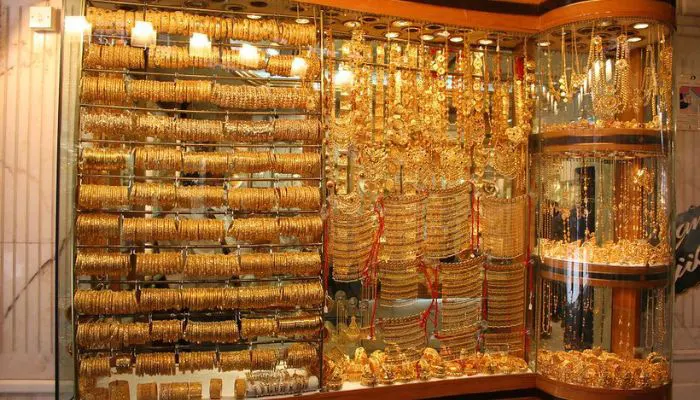 It is hard to get back from Dubai without purchasing gold jewellery. Because of tax rules, the price of gold in the city is low; hence, the DSF is a popular time for jewellery purchasing. Residents must purchase jewellery at DSF because of its distinctive designs and reasonable costs.
Also Check: Festivals in Dubai
---
2. Electronics Products
The insane discounts on electrical gadgets make it a popular deal among customers. In addition to discounts and other deals on electronics, DSF is the period when firms introduce new items.
Because individuals from all around the globe attend the launches, the medium is ideal for firms. Hence, you can grab a few branded electronic products at a lower price.
Also Check: Skydiving In Dubai
---
3. Clothes, Perfumes & Watches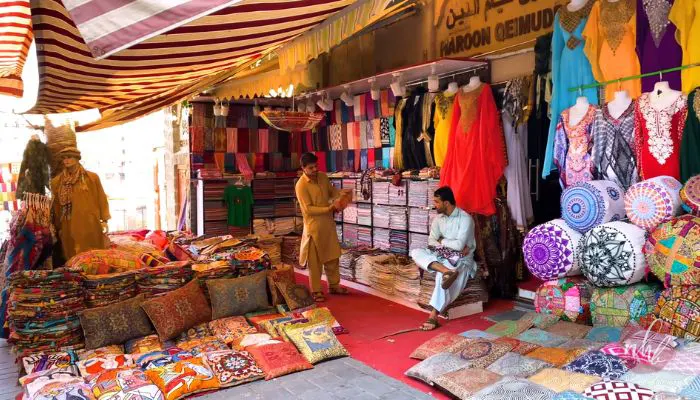 Emirates is a hotspot for luxury goods, and DSF is the ideal time to upgrade your wardrobe from branded apparel to footwear, watches, and fragrances. Several types of watches, such as those with diamond-studded or quartz dials, are all available at a reasonable price due to substantial offers.
Furthermore, after reductions, the perfumes of luxury brands become more affordable. Get prepared to go crazy with a massive selection of high-end items available at rock-bottom costs.
Also Check: Meena Bazaar Dubai
---
4. Leather Products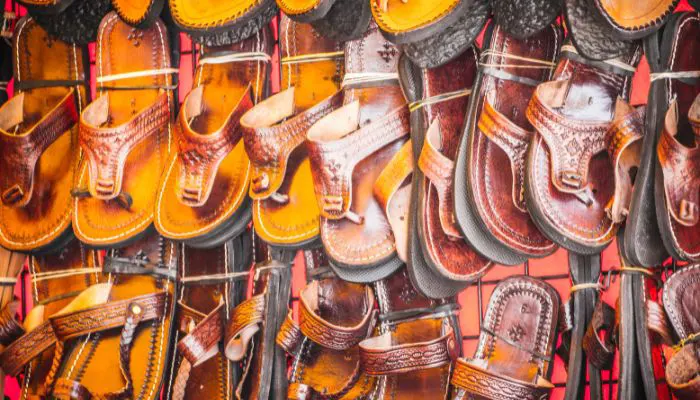 Dubai City is renowned for producing leather of superior quality. Get some unique, fashionable, and stylish leather handbags and jackets. Also, DSF offers an abundance of leather bags, leather coats, and cosmetics.
Also Check: Dubai Travel Requirements
---
5. Furniture
One may also purchase furniture and household equipment from various brands at a discount. As premium quality furniture is available at a lower cost, even local residents plan their shopping during the Dubai shopping festival.
---
Dubai Shopping Festival Exciting Deals & Offers
During the Dubai shopping festival, numerous retail establishments provide discounts of up to 50% on gold jewellery, famous brand merchandise, gadgets, timepieces, and fragrances.
Shopping centres frequently offer steep discounts of up to 90%, which makes it the ideal opportunity to purchase expensive products that would otherwise break the bank.
You can participate in the Desert Safari, Ski Dubai, Dubai Aquarium & Underwater Zoo, Dhow Cruise rides, and many more enjoyable activities that offer steep discounts throughout the shopping season and pack your bags with rock-bottom prices to tax-free items from Dubai.
The Dubai Shopping Festival is among the world's greatest shopping festivals because it offers fantastic discounts on items from leading companies.
---
Exciting DSF Dubai Events Other Than Shopping: Concerts, Fireworks, and More!
Apart from shopping at DSF, there is also numerous speciality of the Dubai shopping festival, which include fireworks, concerts, plays, and more.
1. Enjoy the Fireworks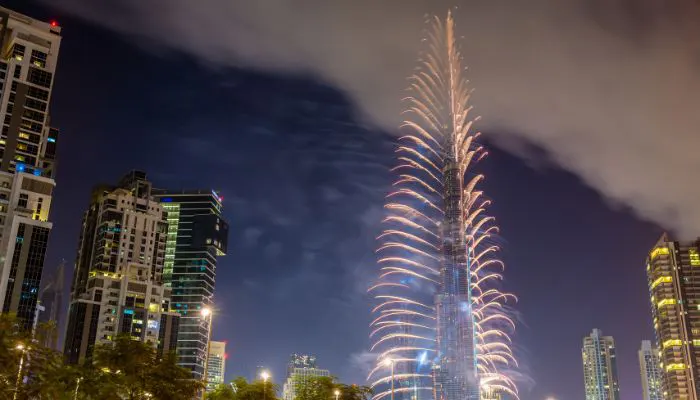 Fireworks occur daily in large parks during the event, including Creek Park and Zabeel Park. Arrive a little early if you want to see the beautiful fireworks since there are a lot of events and other things to do here.
Winter months are perfect for picnics; while you're in the park, you may participate in various planned activities for children, such as magic shows, face painting, etc.
---
2. Watch Street Plays
Around the emirate. you can watch amazing street plays and live performances by artists and musicians. There are also parades in the downtown area, where you may experience a vibrant and lively scene.
---
3. Film Festival
If more is needed, big film festivals such as the Dubai International Film Festival and the Children's International Film Festival are often held around this time. So, watch these films and catch your favourite actors addressing media interviews or walking the red carpet.
---
4. Workshop & Exhibitions
Many exhibitions and workshops are hosted around the city, from hotels to shopping malls, parks to resorts, and landmarks to the city centre. Star meet-and-greet for the public is also planned.
In addition, the daily raffles held at every mall are among the most exciting features. Moreover, lucky winners may take home automobiles, cash, household goods, gift certificates, and even gold.
---
Tips You Must Know Before Dubai Shopping Festival 2023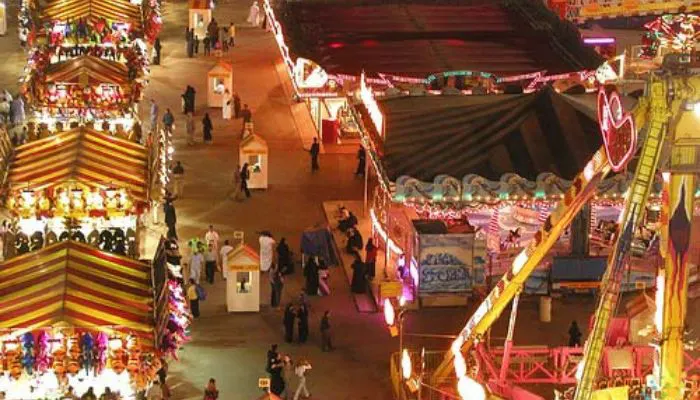 If you are planning a trip to the Dubai shopping festival, you should arrange flights, accommodations, and activities in advance. The booking delay may cause you inconvenience.
If you want to buy products such as clothing and footwear, dress casually to easily try them on without spending time in the changing room line.
Shop early as you would like to take advantage of incredible discounts.
Know in advance which items will be available where. Before taking action, you should do extensive research. Keep your shopping list ready and note the best values on all your preferred brands.
Check the deal. Don't resist the desire to spend. In addition to what you require immediately, look for other worthwhile options. To save additional money, choose a debit or credit card that offers quick cashback and rewards points.
---
5 Things to Do During Dubai Shopping Festival Apart From Shopping
Visit Burj Khalifa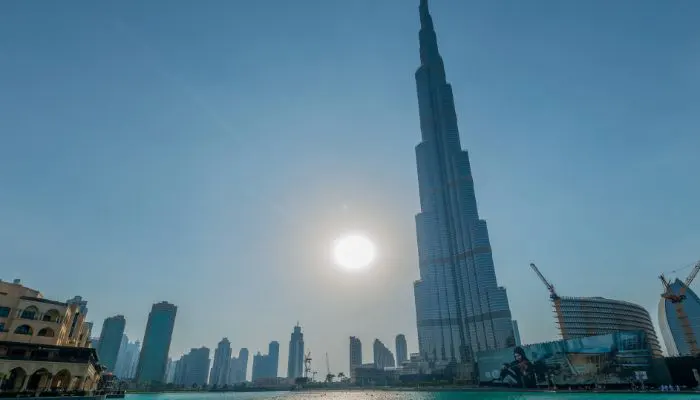 Without visiting the Burj Khalifa, a journey to Dubai is not complete. Seeing the city from the top of this enormous building is breathtaking.
The visit to "At The Top," which takes visitors to the observation deck of Burj Khalifa, is the focus of the Burj Khalifa visit.
Nothing compares to the rush and adrenaline of being atop the tallest building in the world.
---
Take a Tour of Dubai Aquarium & Underwater Zoo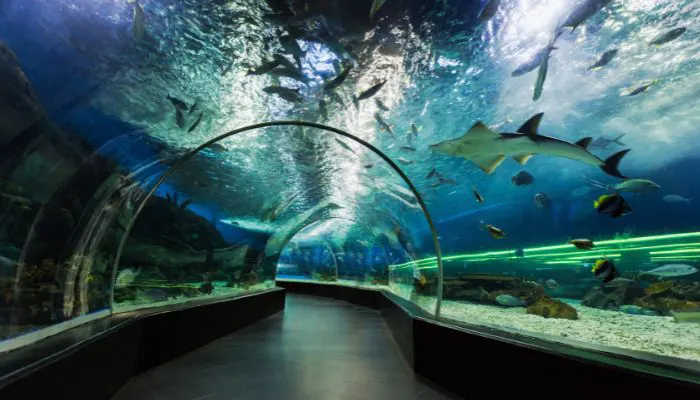 Thousands of aquatic animals live in the Dubai Aquarium & Underwater Zoo, containing approximately 140 species.
In a 10 million litre tank, over 400 rays and sharks, including Sand Tiger Sharks, Giant Groupers, and various other marine species, inhabit.
Visitors can interact directly with the aquatic inhabitants through various thoughtfully created experiences, creating priceless memories with friends and family.
If you want to stay underwater in Dubai, then check out the Underwater Hotel in Dubai, located on Palm Jumeirah Beach.
---
Adventure of Dubai's Desert Safari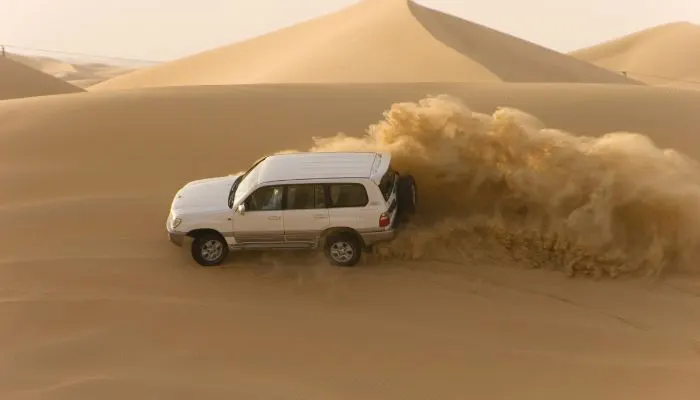 A trip to the dunes should be included in your Dubai vacation. The Dubai Desert Safari is an engaging and family-friendly adventure activity.
An exciting 4×4 adventure called "dune bashing" involves speeding and jumping through the desert.
---
Enjoy Dubai's Food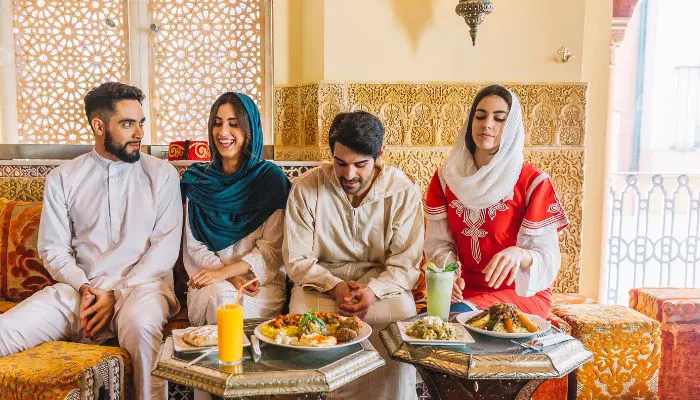 Dubai is renowned for its culinary tradition, and street food makes up a significant portion.
In contrast to other cities, Dubai's street food vendors apply their inventiveness when cooking the dish known as shawarma. With shawarma, Tahini sauce goes very well.
The beverages like mocktails, juice, and milkshakes are also distinctive local street Dubai foods, in addition to shawarma. The majority of these treats are inexpensive and incredibly tasty.
Check out the must-try Indian restaurants in Dubai for authentic food.
---
Book Your Holiday Package Now to Not Miss the DSF Dubai
Are you keen on experiencing the thrill and elegance of Dubai while simultaneously attending the much-anticipated DSF Dubai? Then don't forget to book your package with Roaming Routes. Our Dubai tour packages cover all the necessary activities and sights to make your trip unforgettable. Our package includes excursions to prominent attractions such as the Burj Khalifa, Dubai Mall, Palm Jumeirah, and many more.
In addition, our Dubai packages allow you to attend the prestigious DSF Dubai. This festival is among the most anticipated events of the year in Dubai, with various entertaining performances, concerts, and shopping opportunities that will mesmerize you.
Our package includes an exclusive entrance to the event so that you will get all the action. Thanks to our knowledgeable tour guides and well-planned schedule, you'll be able to see Dubai's festival and other sights with ease and comfort.
We also realize the significance of comfort and convenience while travelling, so our package includes excellent lodging, transportation, and meals to guarantee a hassle-free trip.
Take advantage of this rare chance to experience Dubai's splendour and the excitement of the Dubai shopping festival. Now is the time to book your vacation package with Roaming Routes, and we'll take care of the rest.
Also check: Dubai 1-week Trip costs from India
---
Conclusion
The Dubai Shopping Festival 2023 is anticipated to be an attractive event for both visitors and consumers. The festival provides the ideal chance to indulge in retail therapy, as it features many sales and discounts on apparel, electronics, and home appliances, among other items.
Dubai Shopping Festival 2023 is a wonderful chance to enjoy Dubai's world-class hospitality and lively retail culture. With so much to see and do, this event will not be missed, and tourists should begin planning immediately.
---
FAQs About Dubai Shopping Festival 2023-24
Ques 1. Why is the Dubai Shopping Festival famous?
The Dubai Shopping Festival, the world's largest retail spectacular, brings together over 1,500 companies with discounts ranging from 25% to 95%, making it a really memorable event for shopaholics.
Ques 2. What are some other tourist attractions in Dubai to visit during the Dubai Shopping Festival?
The popular tourist attractions to visit during the Dubai shopping festival are Burj Khalifa, Desert Safari, Dubai Mall Aquarium, Gold Souk, and Dhow Cruise.
Ques 3. Are there any special arrangements for families during the Dubai Shopping Festival?
Besides the amazing prices and discounts, the festival also has family-friendly events and entertainment options.
Ques 4. What are the best places to eat during the Dubai Shopping Festival 2023?
A few restaurants to eat at during DSF 2023 are The Farm at Al Barari, Riva Beach Club, and all other restaurants and street-side food sellers.
Ques 5. How can I save money while travelling to Dubai for the festival?
You can use public transportation to travel across Dubai as taxis are expensive, don't drink alcohol, book budget accommodation, book your flight tickets ahead, dine at affordable restaurants, and if possible shop from local stores or souks where you can bargain.
Ques 6. Is DSF Dubai worth it?
Yes, it is worth it, as the DSF is an excellent chance to purchase leather, furniture, and electronic items at affordable rates. Also, gold jewellery they are available at a reasonable price and discount.
Ques 7. Is there any entry fee for Dubai Festival City?
No. There is no entry fee for Dubai Festival City. Yet, you need to pay for the activities you choose to engage in during the DSF.
---
Other Dubai Packages
---